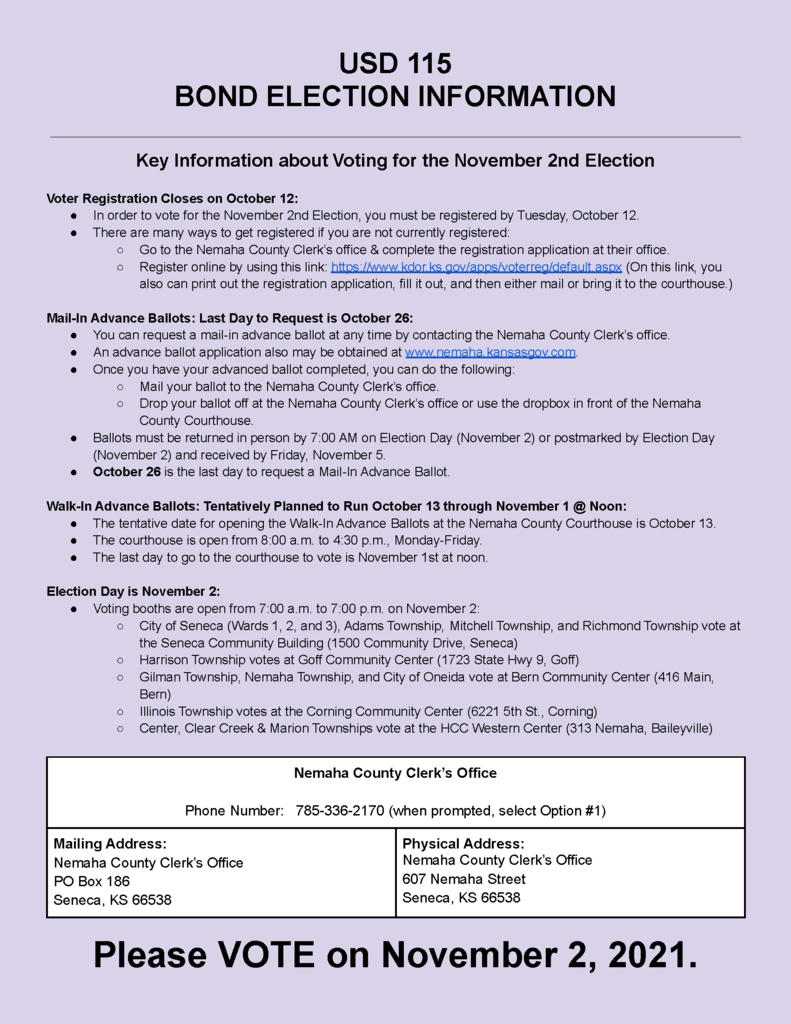 Thunder Volleyball makes their home debut tonight, playing host to the Hiawatha Lady Red Hawks & the Royal Valley Lady Panthers! First serve is set for 5PM, inside "The Thunderdome"... Good luck gals, & GO THUNDER!!! #NCThunder #NCWay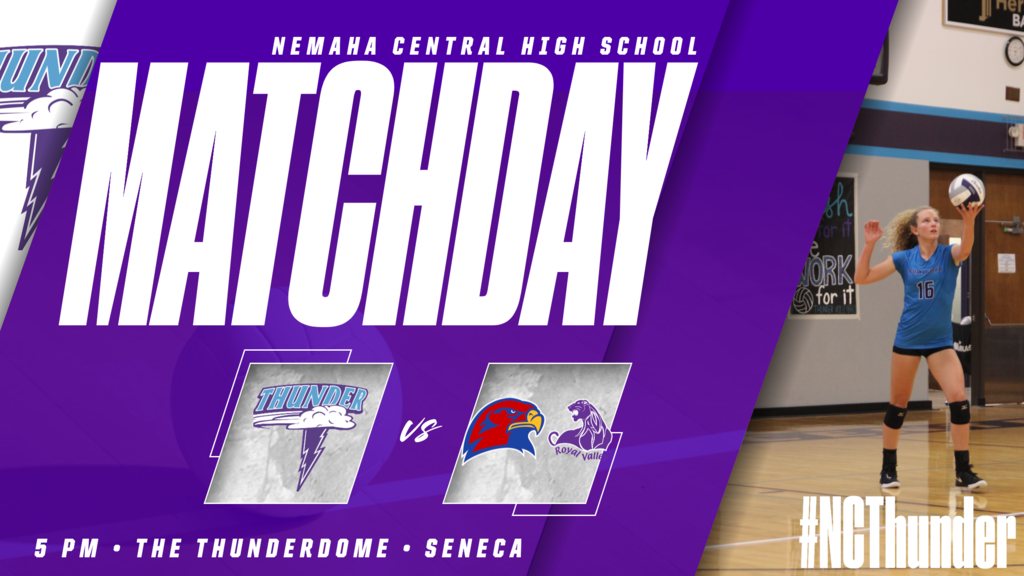 Good morning Thunder Students, & welcome to the final day of August! It's picture day today, along w/ a KAY Club meeting during Regular Seminar & a Big 7 volleyball triangular this evening w/ Hiawatha & Royal Valley! Have a great day! #NCThunder #NCWay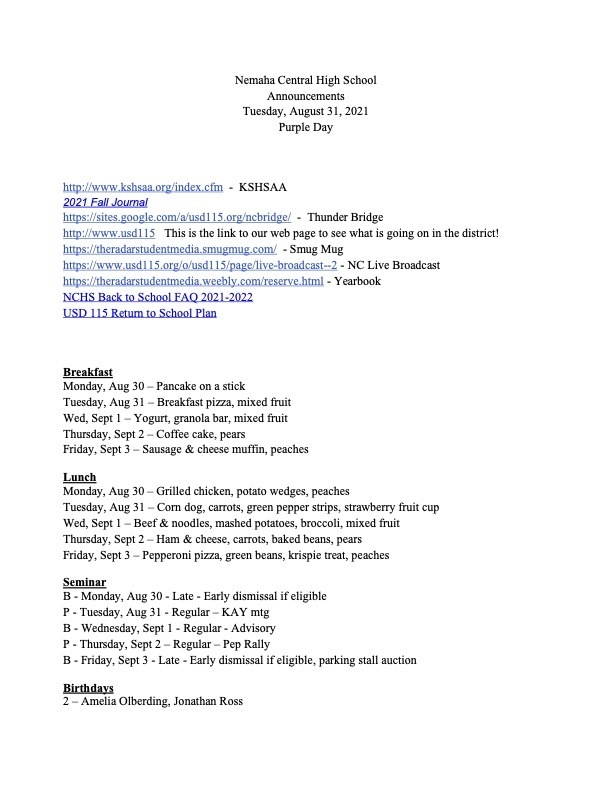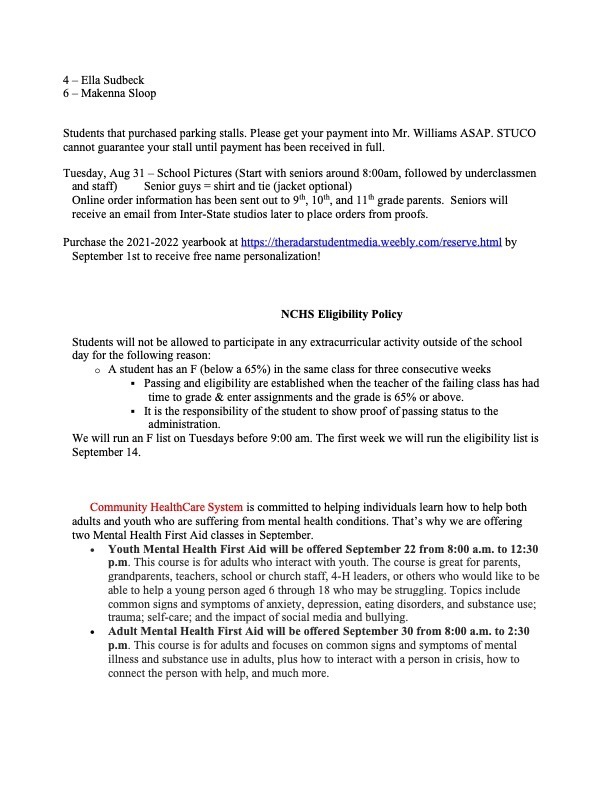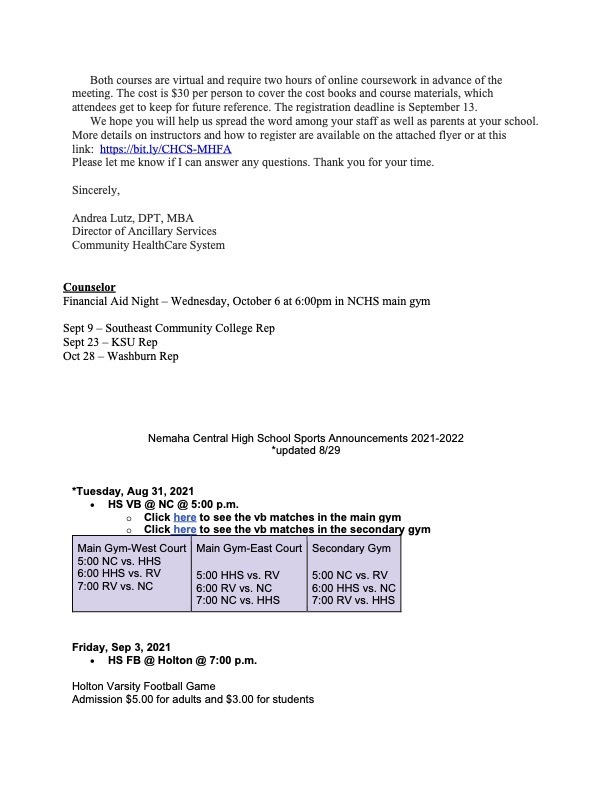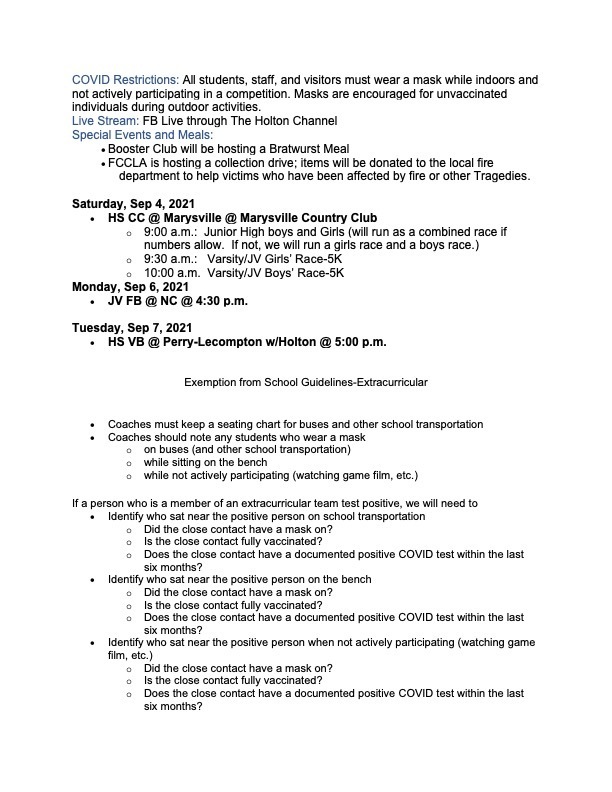 REMINDER ** School picts today !! Faculty and Seniors start at 740 thank you !!

Thunder Students & Parents: Tomorrow is picture day at NCHS! Plan accordingly! #NCThunder #NCWay

It's MONDAY at NCHS! Late Seminar today w/ an Early Release for eligible students. Have a great day, Thunder S's! #NCThunder #NCWay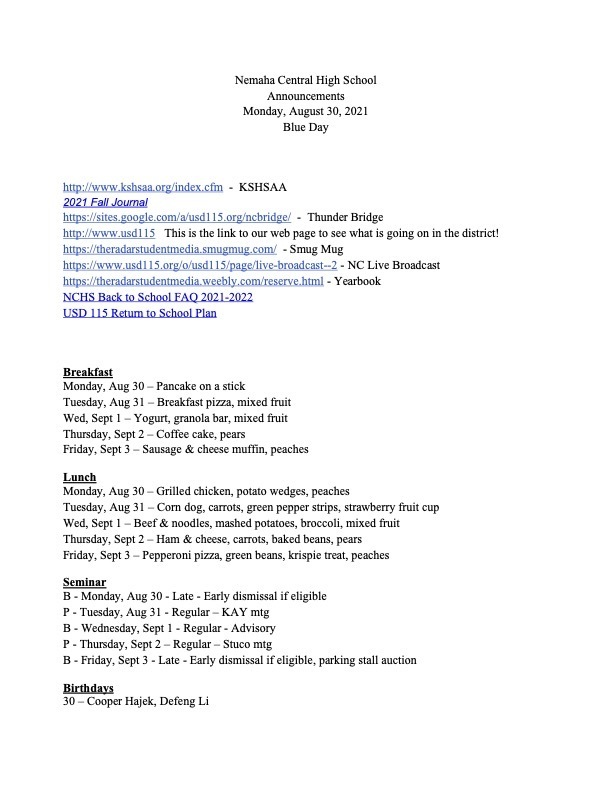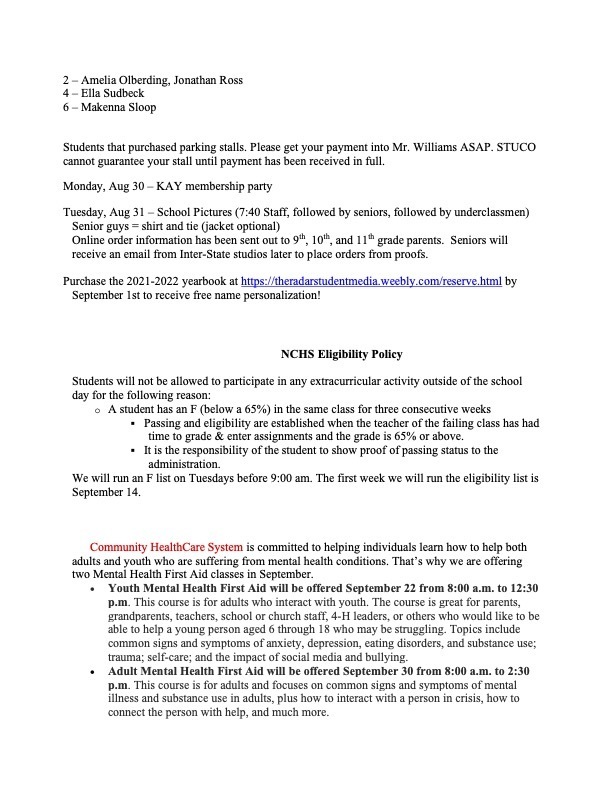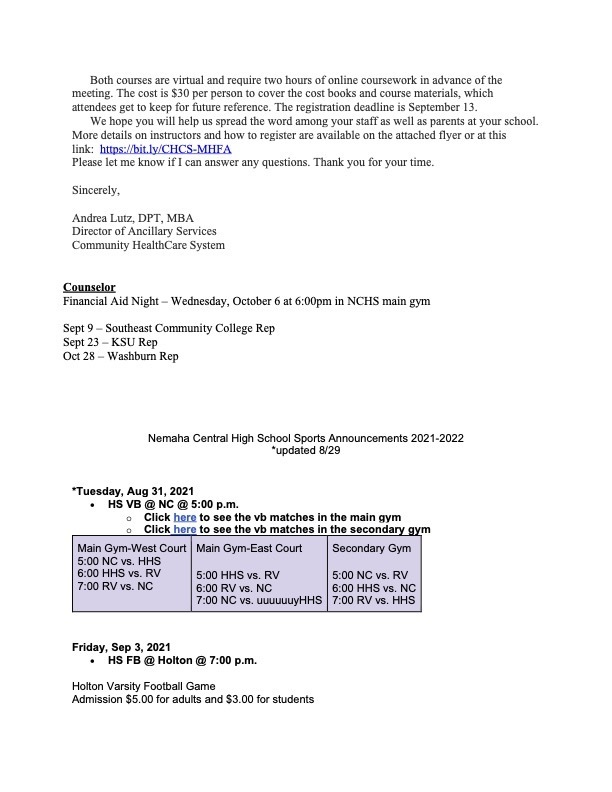 A big congrats to the Thunder Volleyball team, who ran the table at the Marysville Invitational this past Saturday! The ladies get back after it this Tuesday, in Seneca, against Big 7 foes Hiawatha & Royal Valley. GO THUNDER!!! #NCThunder #NCWay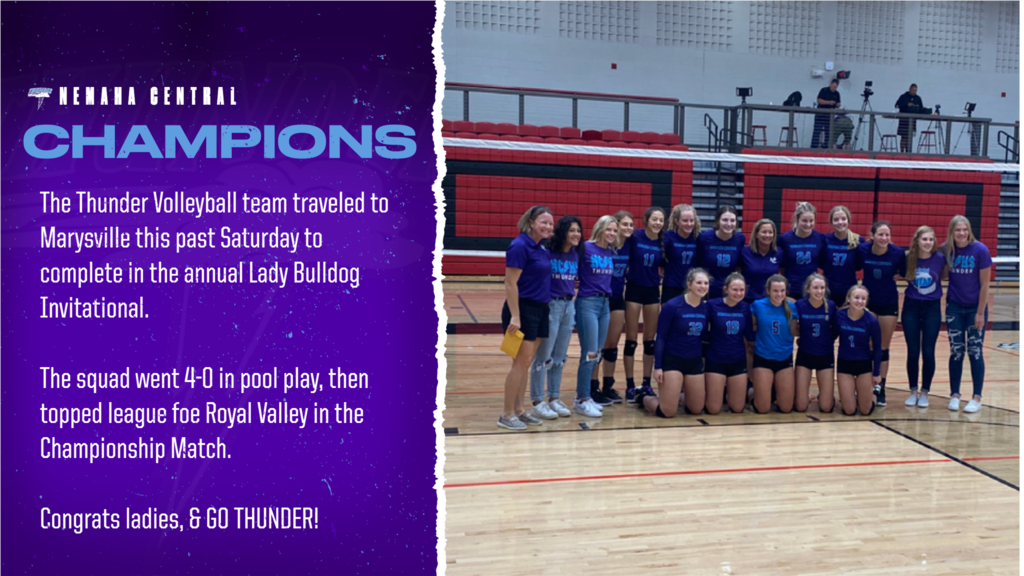 Attention Thunder Supporters: The NC Booster Club is hosting the annual "Booster Bash and Hay Sale," tonight at Hammes Seed! Come on out to show your support for Thunder Activities! #NCThunder #NCWay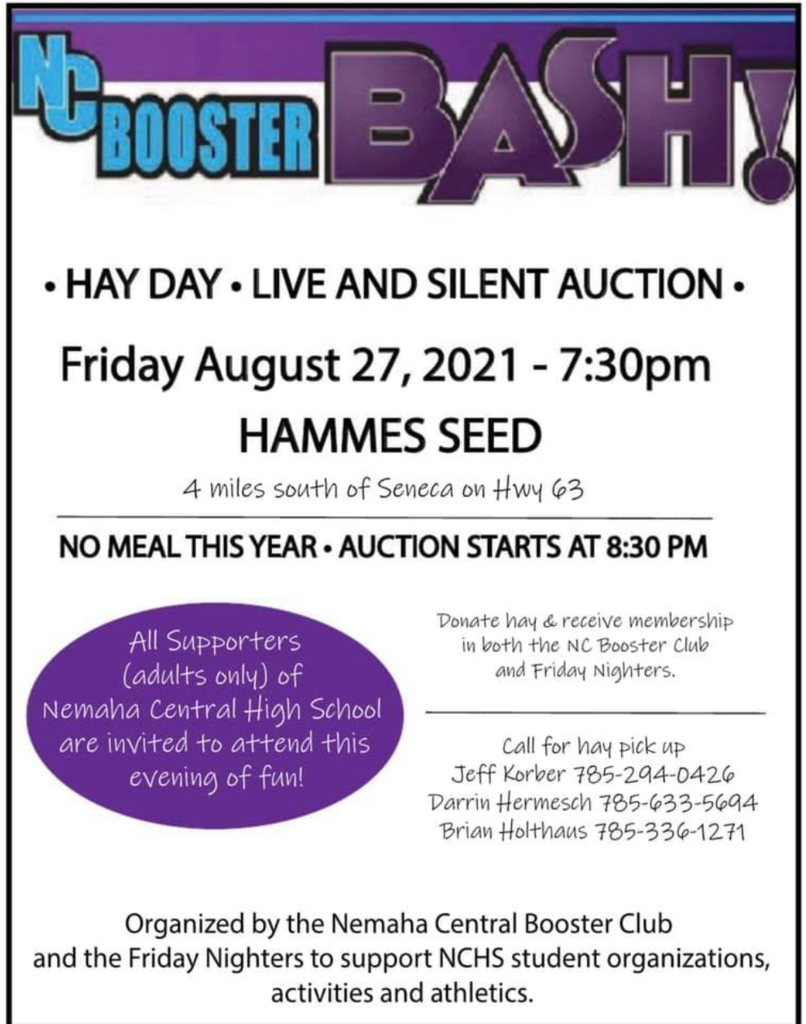 USD #115 Nemaha Central had a staff member test positive for COVID-19 today. There were no close contacts so no exemptions from school will be required. You will find two documents one is the Board approved Exemptions from School and a flowchart that will be used to get students back to school after close contact. Additionally, I want to correct some misinformation about COVID testing and the district. The district is pursuing the possibility of providing testing as an option to get students back into school sooner. For testing to occur parents of the students would have to consent to the test. Like vaccinations the district is not allowed by law to mandate or perform testing without parental consent. There is also no plan to mandate testing for athletes or students to participate in extracurricular activities.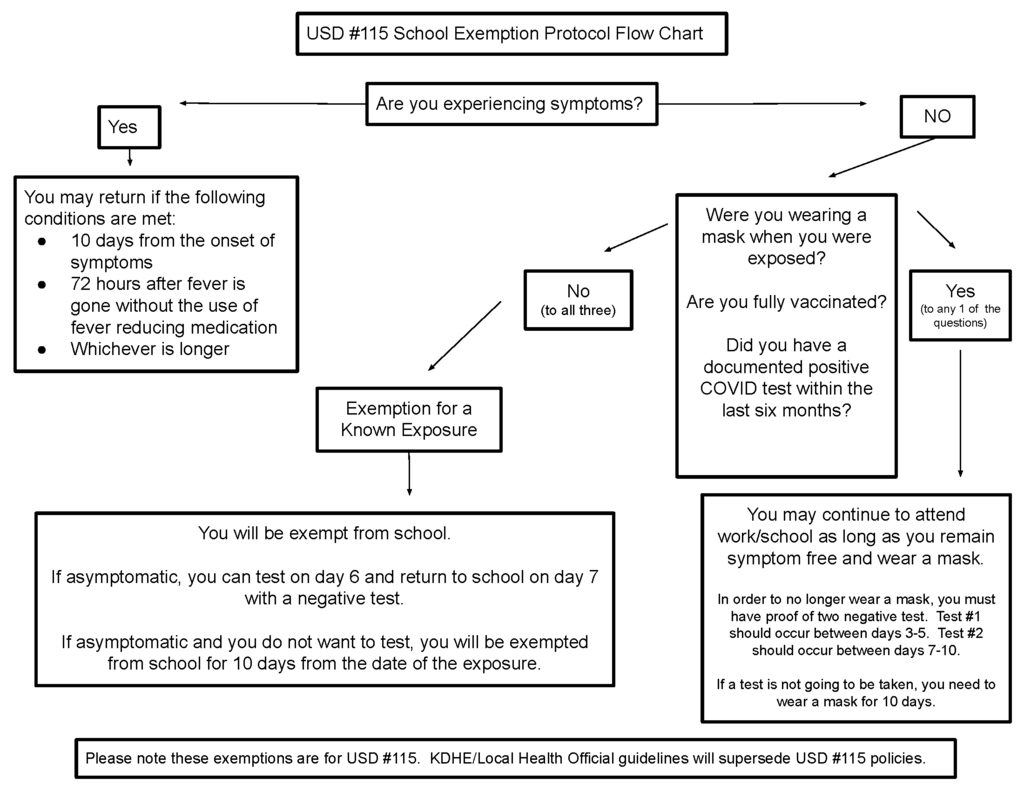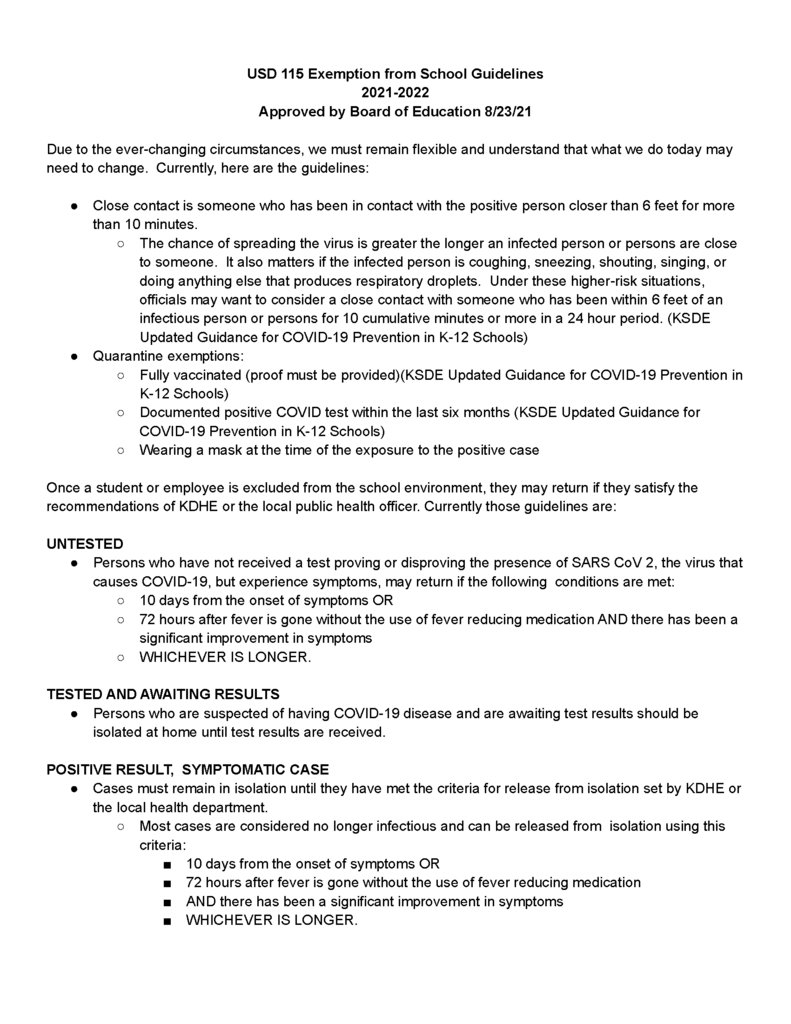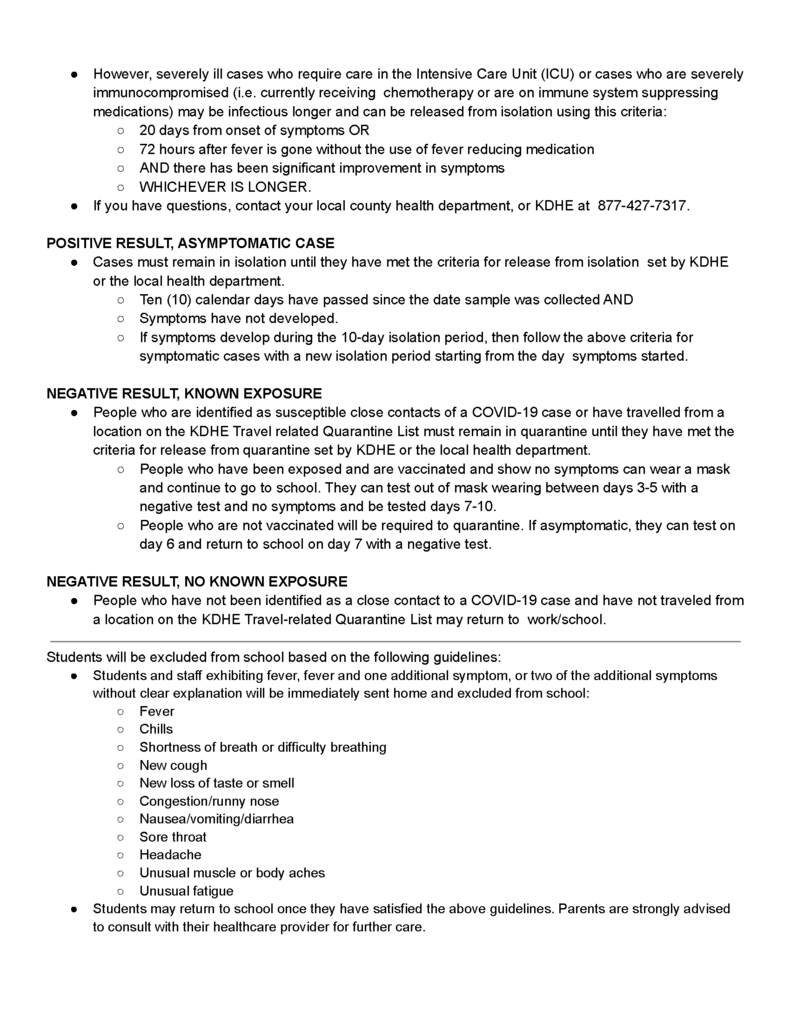 Thunder Fans, get your first dose of football this year w/ tonight's NC National Honor Society Powderpuff Football game! The JR girls will take on the SR girls this evening at 7PM on Thunder Field! Good luck, & GO THUNDER!!! #NCThunder #NCWay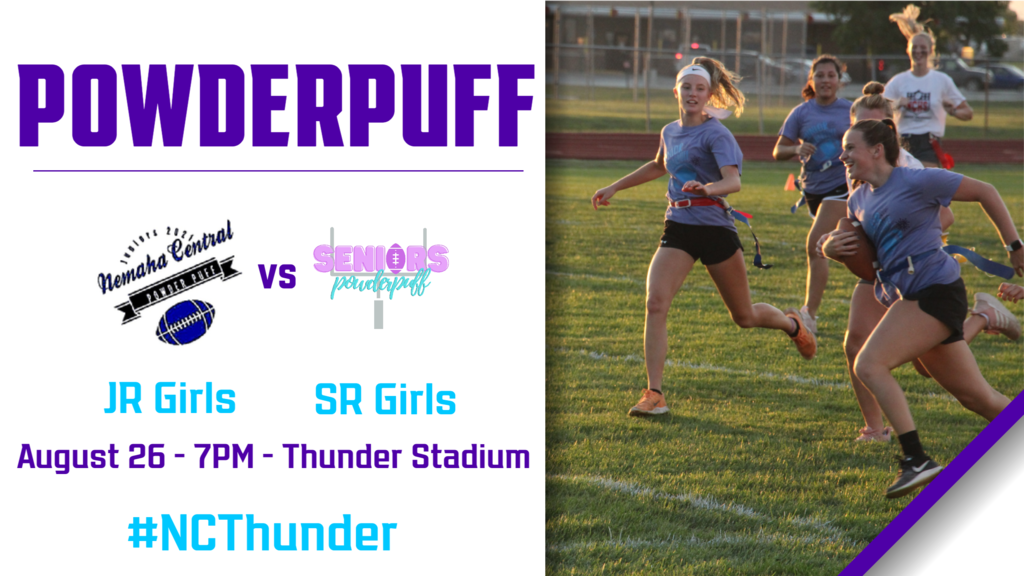 Goooooood morning Thunder S's! Regular Seminar today w/ an all school club sign up taking place in the Main Gym. Have a great day! #NCThunder #NCWay

Attention Thunder Supporters: The NC Booster Club is hosting the annual "Booster Bash and Hay Sale," is Friday, August 27th. Come on out to Hammes Seed to show your support for Thunder Activities! #NCThunder #NCWay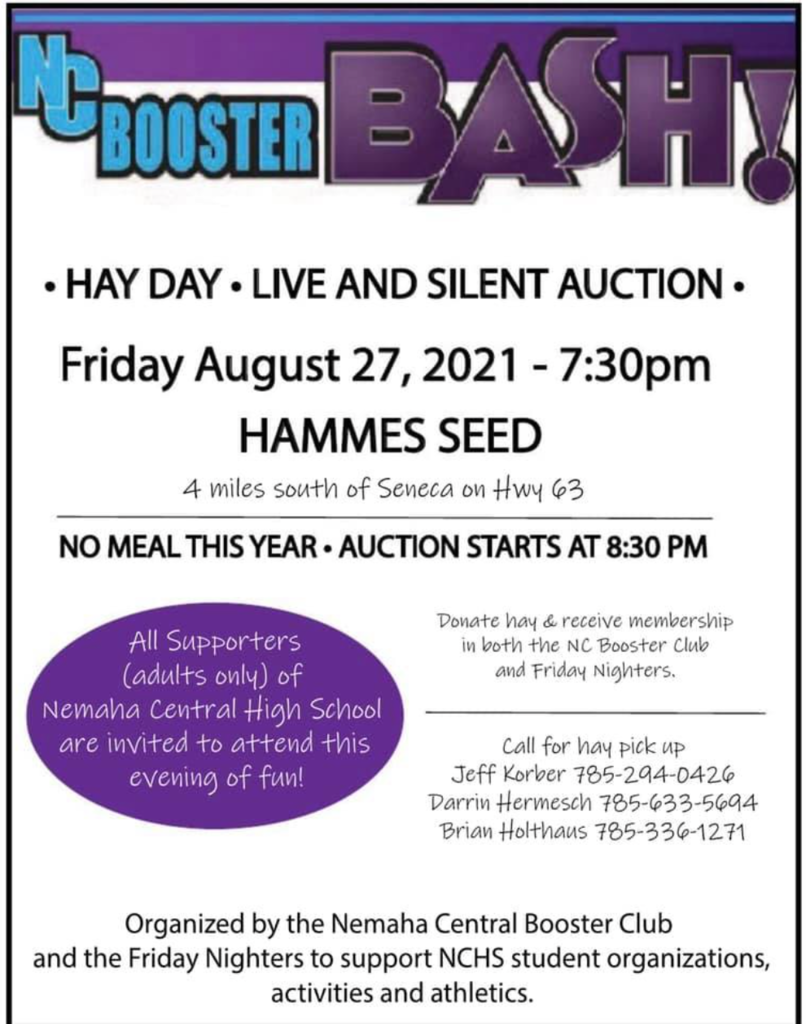 Have a great Wednesday, Thunder S's! SO's will be meeting w/ the Jostens rep during Regular Seminar, & JR's will be taking their Impact Tests. Check out the attached announcements for additional details... #NCThunder #NCWay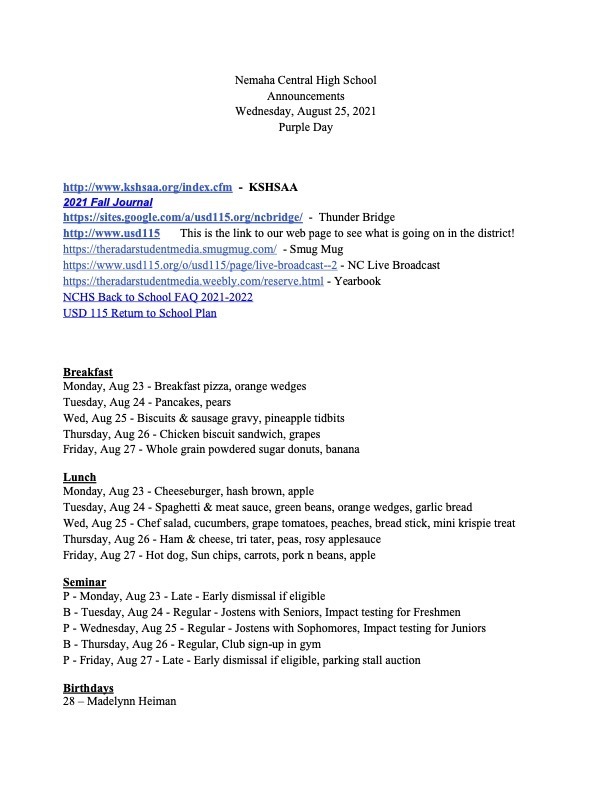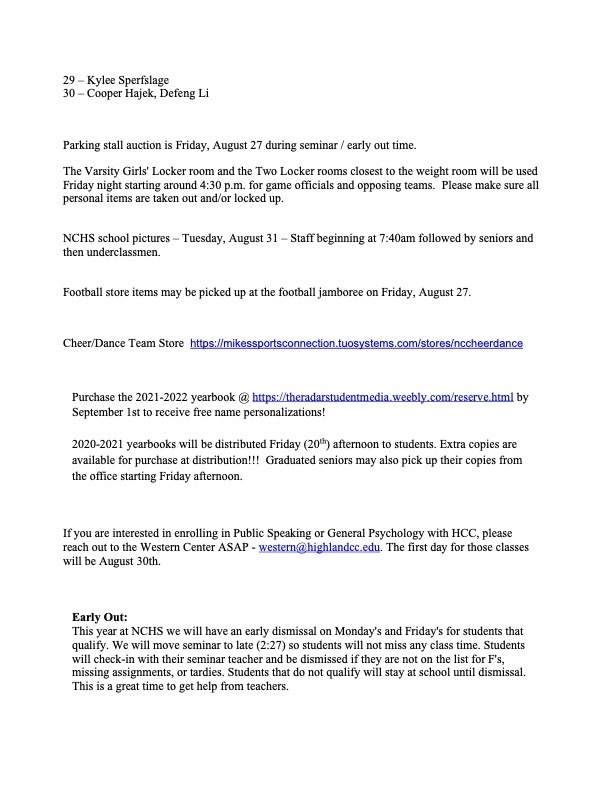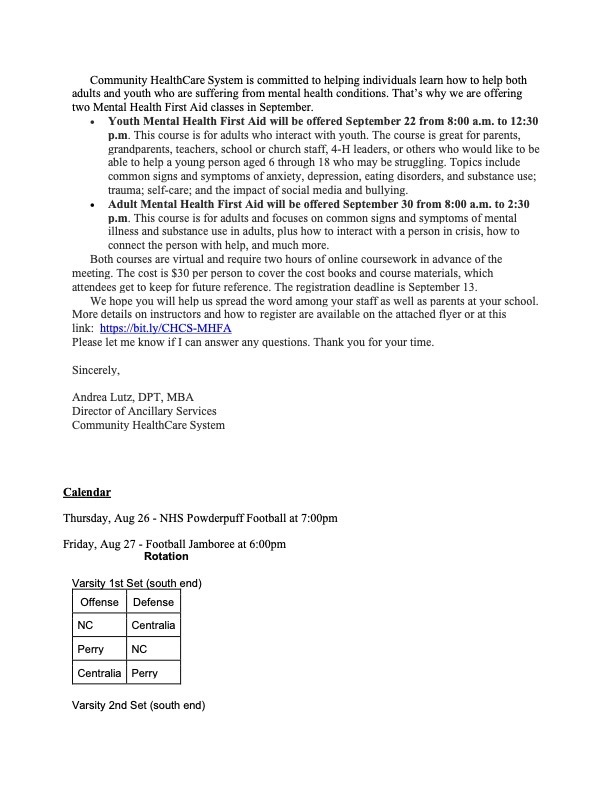 Thunder S's, the announcements for Tuesday, August 24th are out! = Jostens will be meeting w/ SR's today during Seminar, & the FR will be taking their Impact Test. Have a great day! #NCThunder #NCWay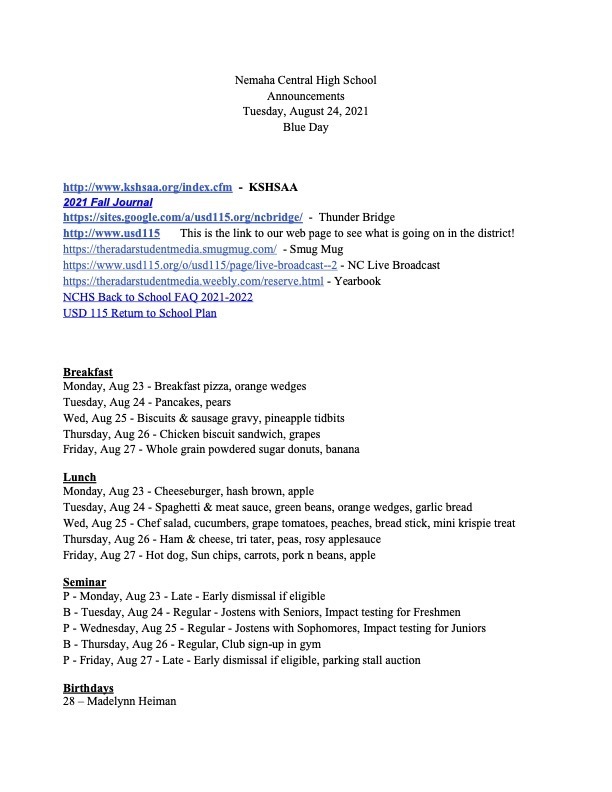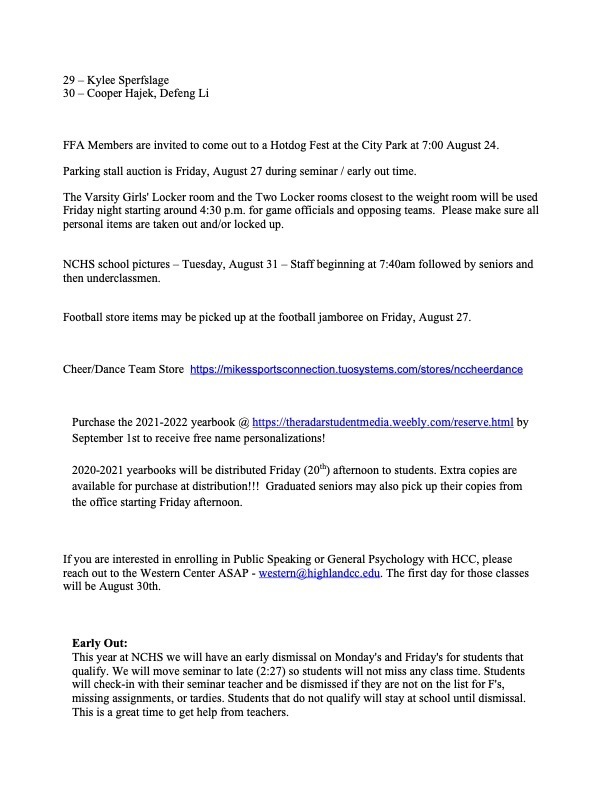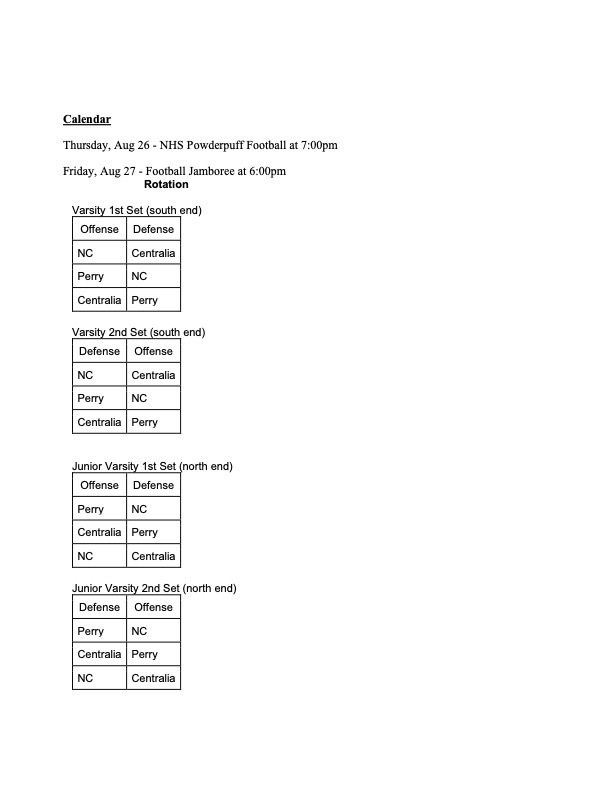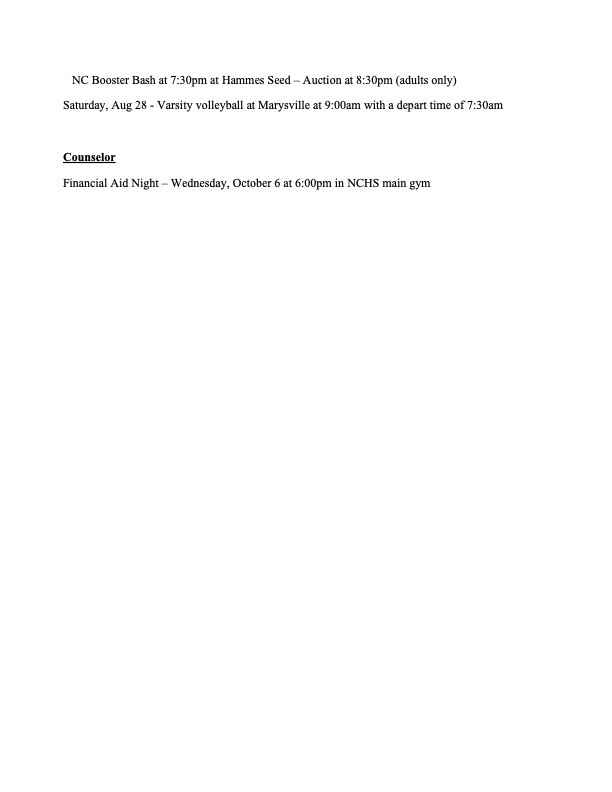 Attention Thunder Supporters: The NC Booster Club is hosting the annual "Booster Bash and Hay Sale," next Friday, August 27th. Come on out to Hammes Seed to show your support for Thunder Activities! #NCThunder #NCWay