Attention Thunder Students: Homecoming Week starts next Monday! Plan accordingly for dress up days, class decorations, HOCO Thursday Night, and "Feature Presentation Friday!" #Nemaha #Homecoming2023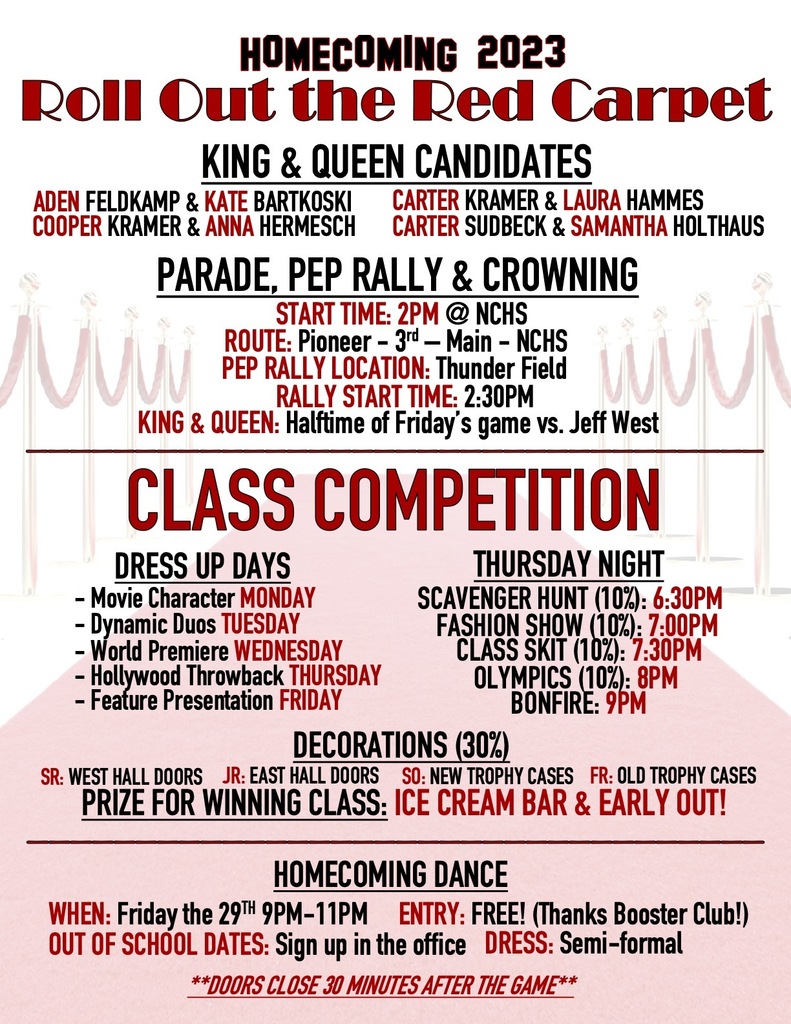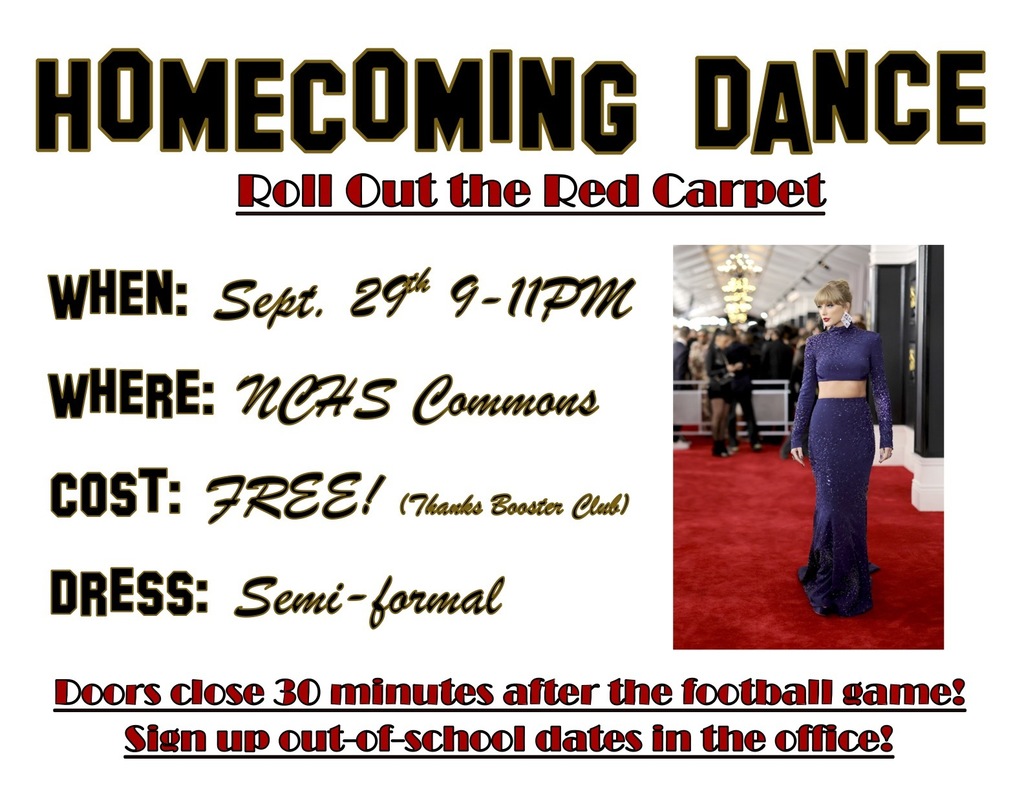 Thunder Students: The annual Homecoming Dance will be Friday, September 29th, from 9-11PM! See the attached flyer for more details... #Nemaha #Homecoming 2023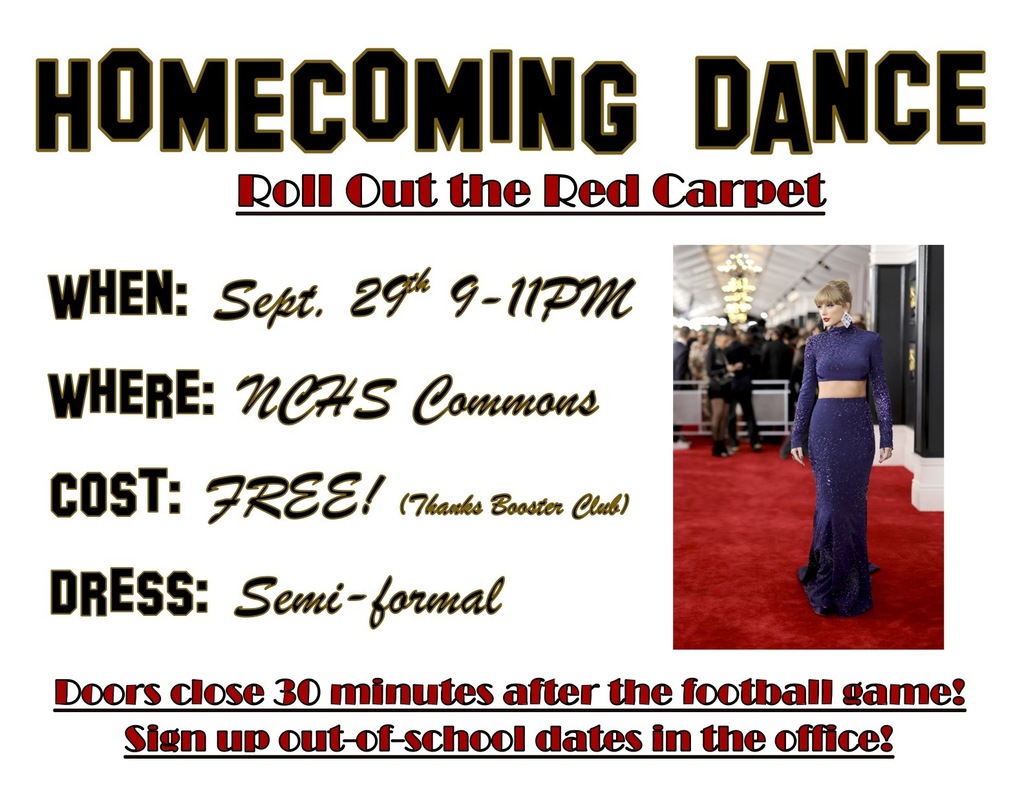 NO SCHOOL today at NCHS, but the JV FB team will be taking on the Perry-Lecompton Kaws this afternoon in Seneca! Kick is set for 4:30PM. Good luck guys and GO THUNDER!!! #Nemaha Stream:
https://tinyurl.com/ur57vyvp

Thunder Community: The annual "Battle of the Businesses" is quickly approaching! Show off your Thunder pride and Homecoming spirit while having a chance to earn one of three great prizes from the NC STUCO! Please see the flyer for more details... #Nemaha #Homecoming2023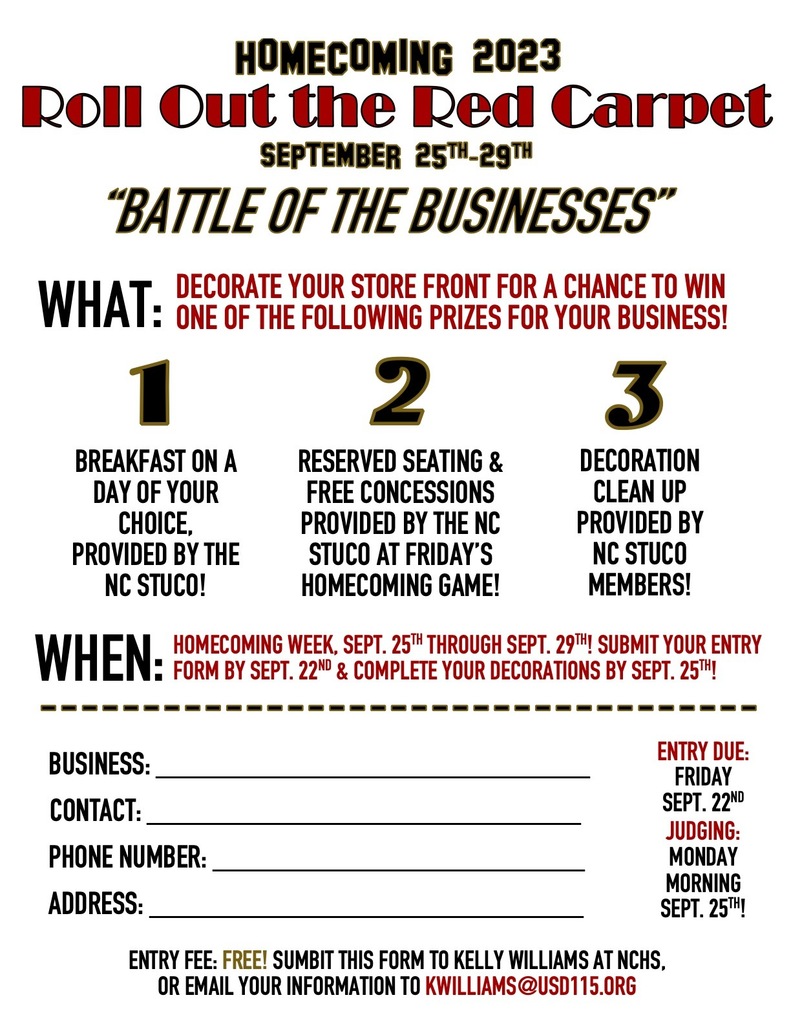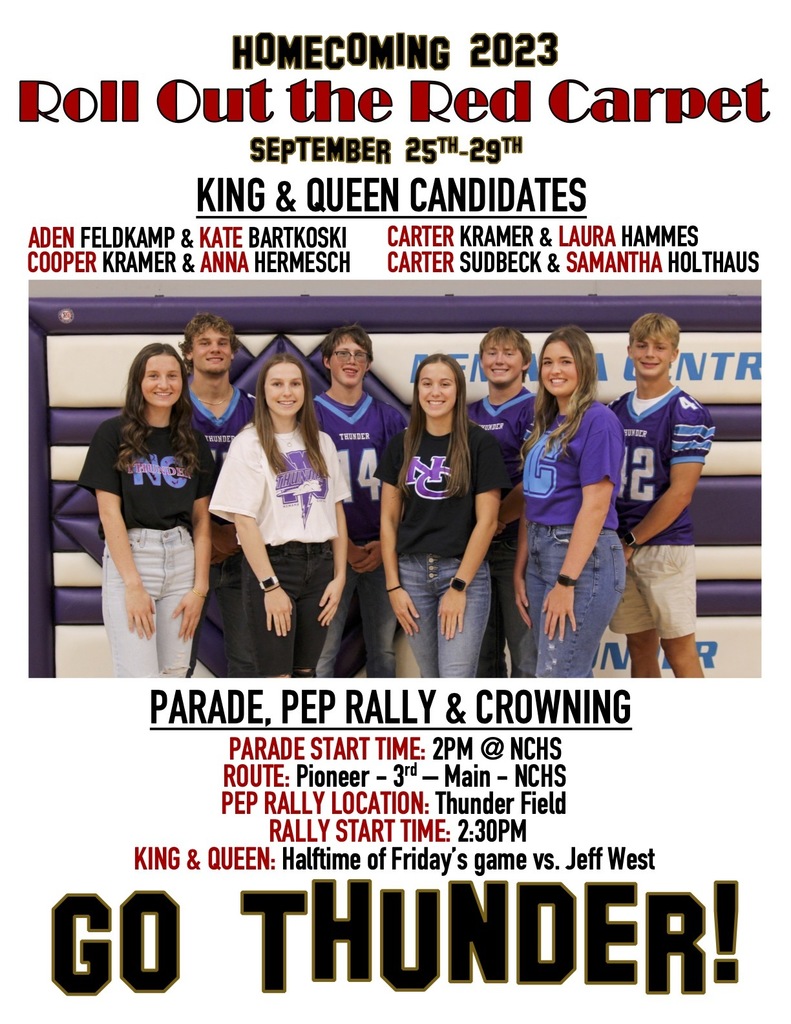 Attention Thunder Students: Homecoming Week starts Monday, September 25th! Plan accordingly for dress up days, class decorations, HOCO Thursday Night, and "Feature Presentation Friday!" #Nemaha #Homecoming2023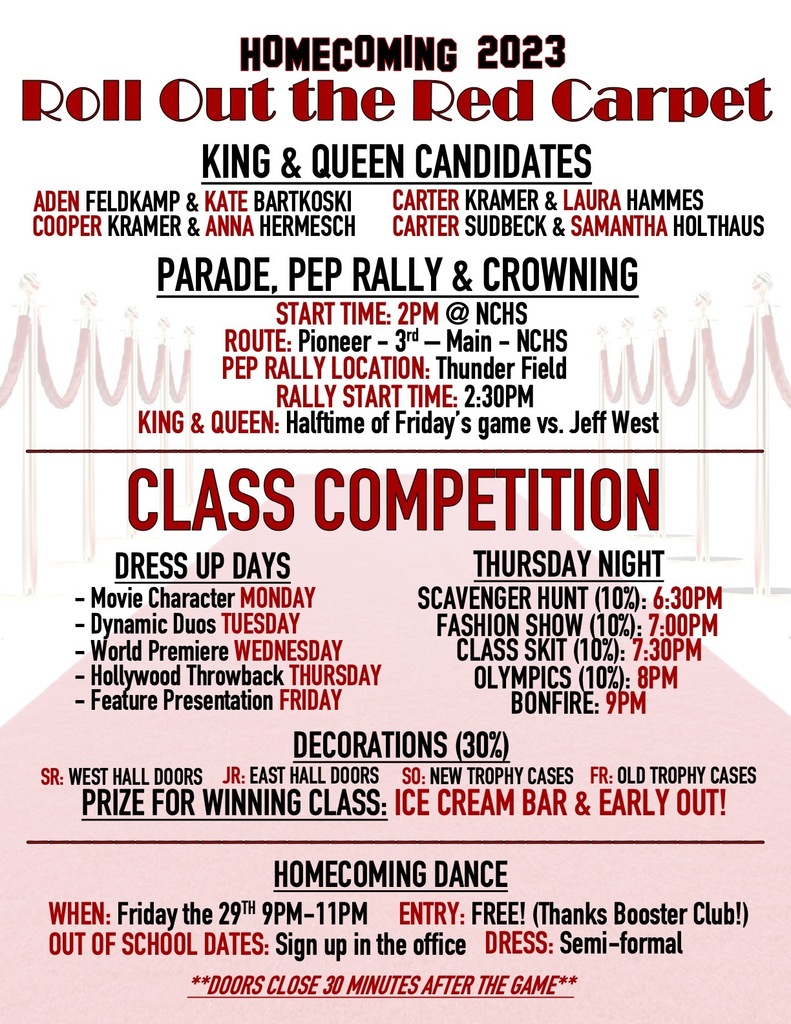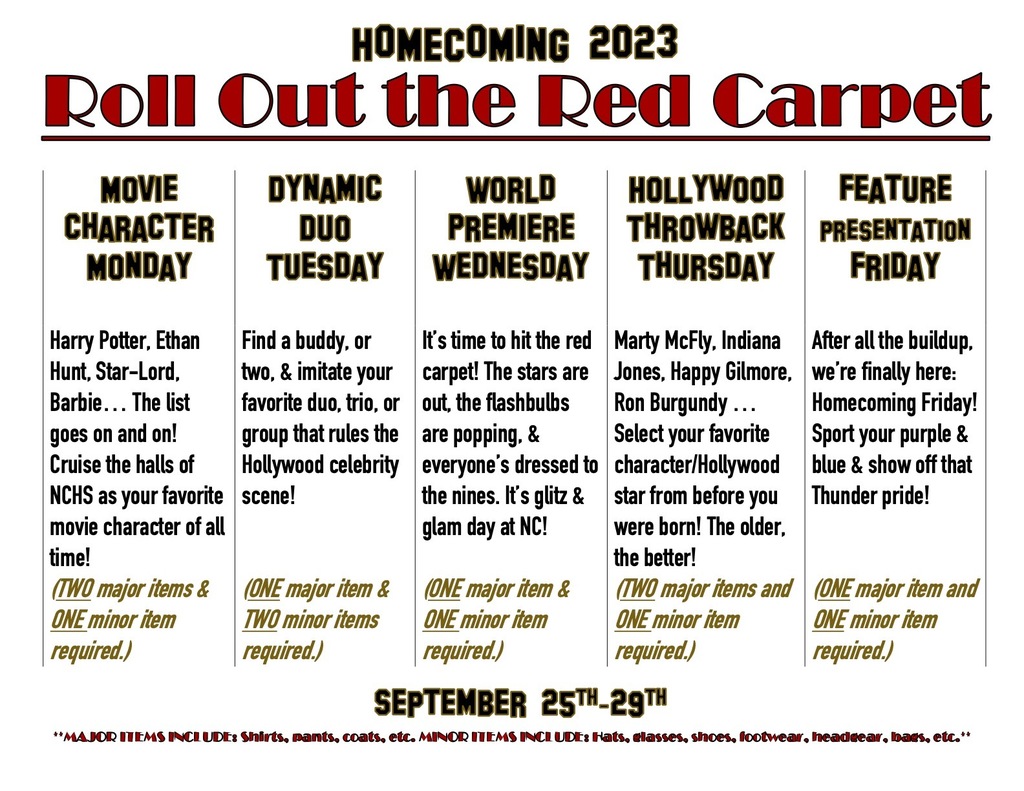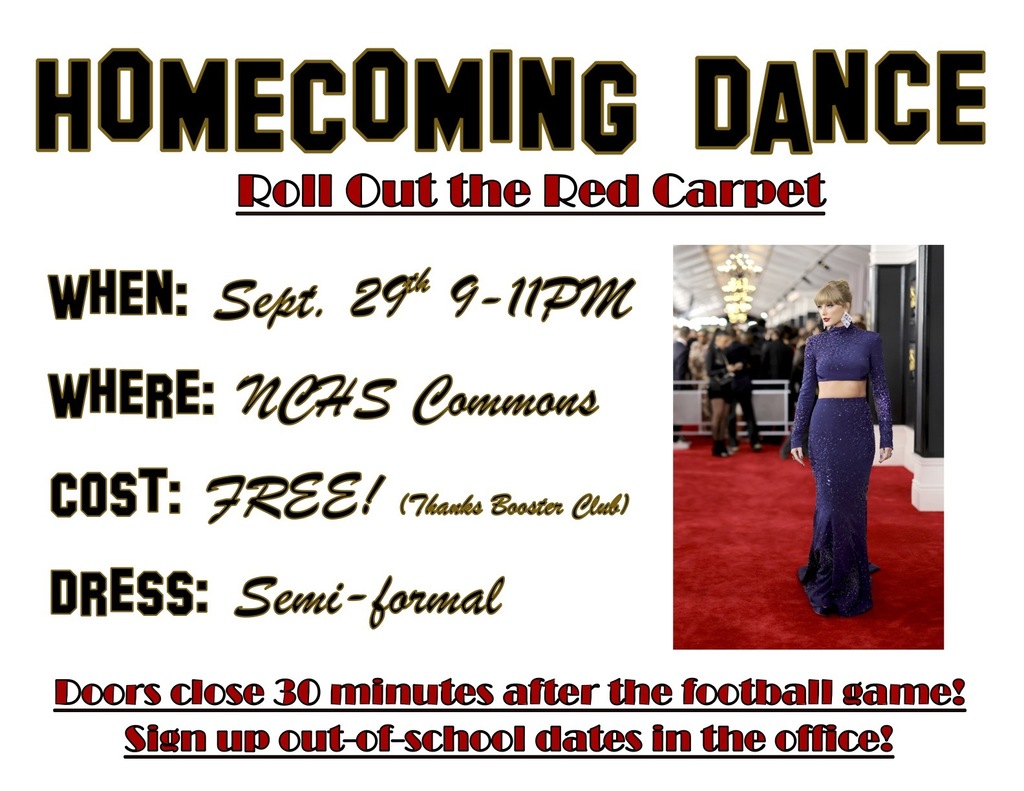 After a quiet weekend, things rev back up for Nemaha Central High School! Here's a glimpse at what's on deck this week at NCHS... #Nemaha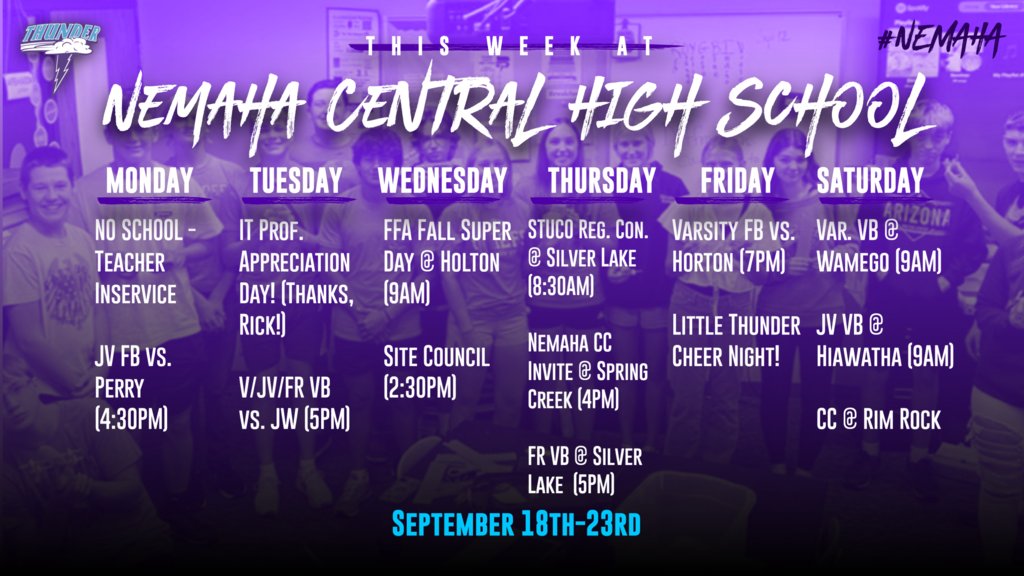 Nemaha and Perry-Lecompton each go scoreless in the second half, leading to a 26-0 Thunder win! The boys return home for Varsity action next Friday against Horton. GO THUNDER!!! #Nemaha

The Thunder with a big red zone stop before the end of the 3Q! #Nemaha 26 Perry 0

Halftime in Perry... #Nemaha 26 Perry 0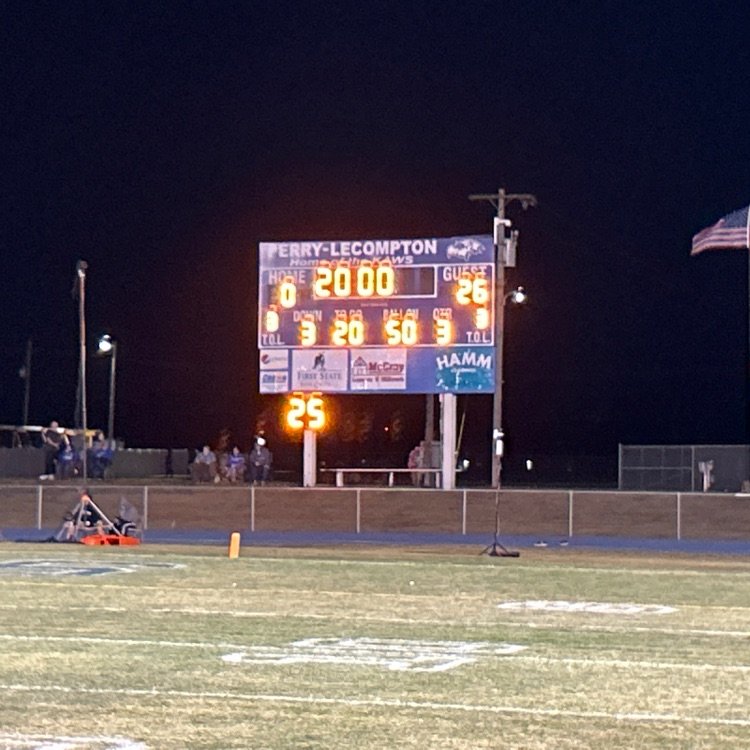 Ms. Haynie's art class finished their sketchbook covers today. They can't wait to fill the book up with many more projects!!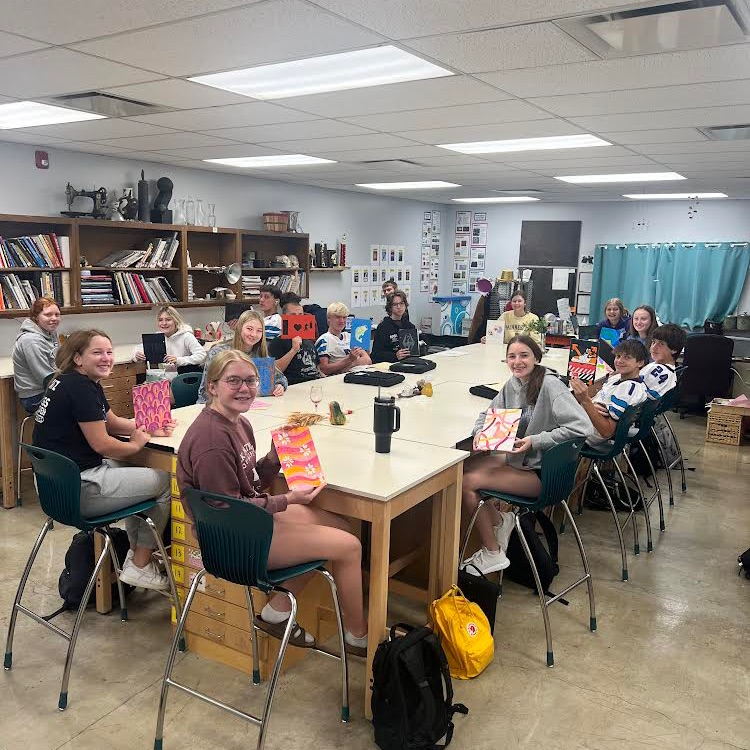 Another Thunder TD! Hajek fakes the handoff to Rottinghaus and takes another one in! 2PT conversion is good! #Nemaha 26 Perry 0 2:35 left, 2Q

On third and long, Hajek breaks loose for a 60+ yard TD run! PAT is no good... #Nemaha 18 Perry 0 11:13MIN 2Q

Bass and the OL set the edge, and Carter Rottinghaus takes the sweep for a TD! 2PT conversion fails. 12-0 , 3:34MIN 1Q #Nemaha

After the Kaws force a Thunder punt, Nemaha's Cooper Kramer picks it off! One play later, Hajek finds Sam Nordhus for a Thunder TD! PAT in no good. 6-0 #Nemaha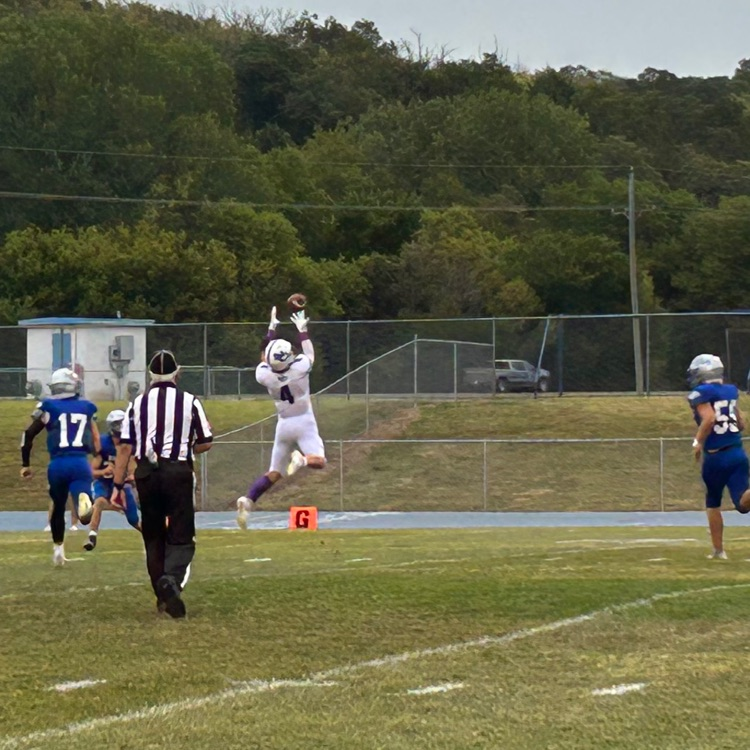 Underway in Perry! #Nemaha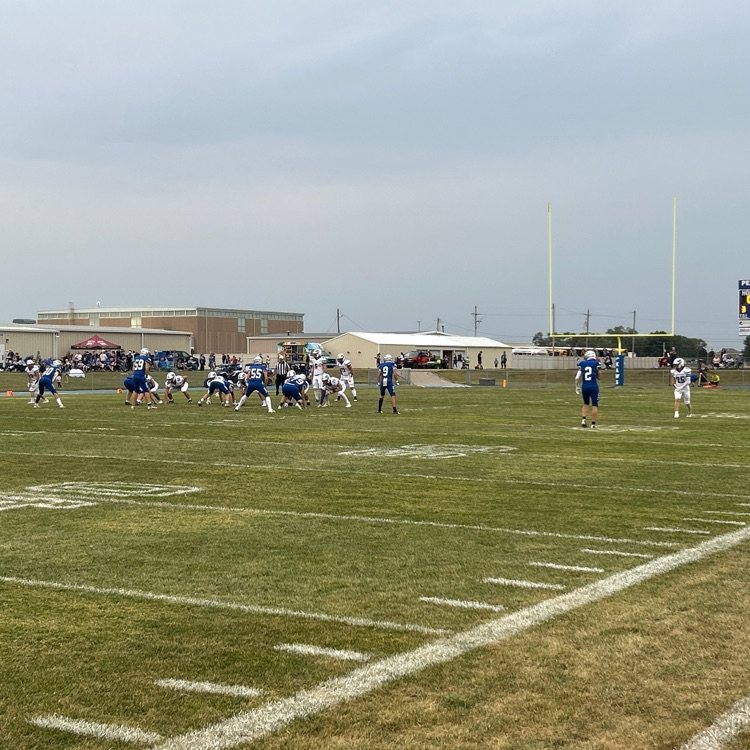 We're officially two weeks away from Homecoming Friday at NCHS! Please see the attached flyer for important information regarding Homecoming Week 2023 - Roll Out the Red Carpet! #Nemaha #Homecoming2023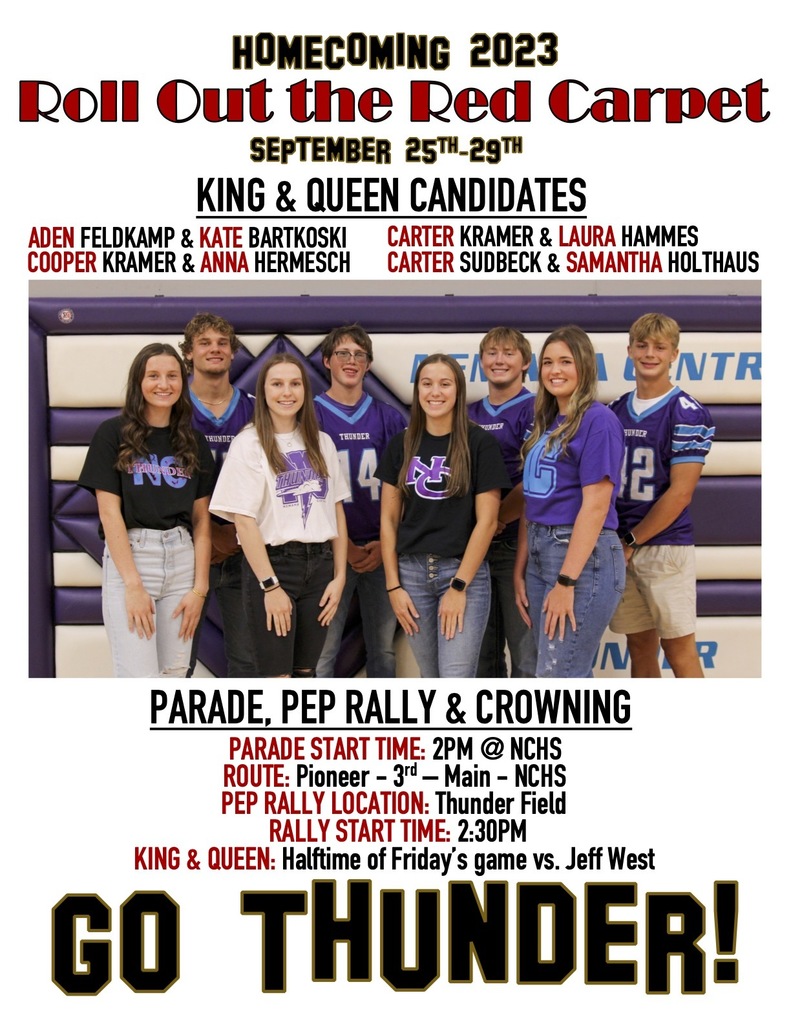 Attention Thunder Thespians... Auditions for "Little Women" will take place next week! Please see the attached information for more details. Break a leg! #Nemaha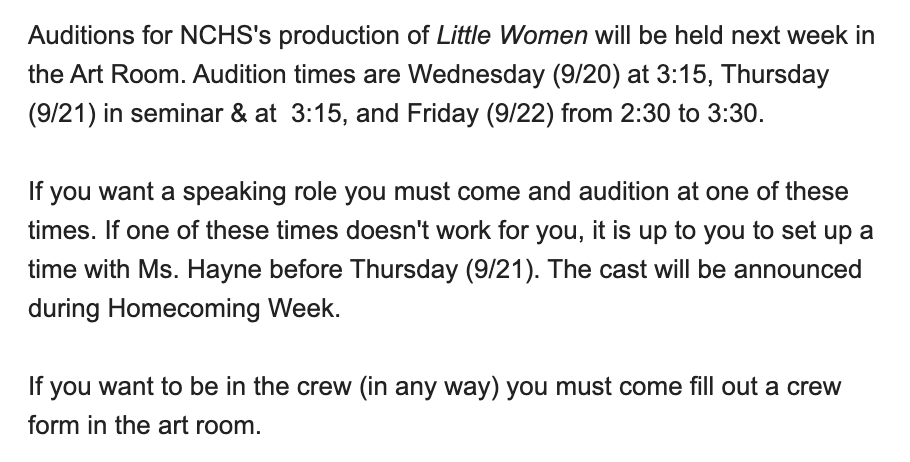 Autumn Feldkamp and Grace Hammes, along with the help of Mr. Stallbaumer, were very active this morning repotting plants in the greenhouse! #Nemaha