MS Football vs Holton @ 5:30 pm (note: time change)

The MS VB regular season came to a close last night w/ home matches against Holton & Kickapoo... 8A: 24-26, 25-15, 14-16 (1-2) 8B: 25-10, 20-25, 14-16 (1-2) 7A: 23-25, 25-14, 15-9 (2-1) 7B: 25-16, 25-10, 18-16 (3-0) 7B (Kickapoo): 25-19, 25-21, 15-10 (3-0) #Nemaha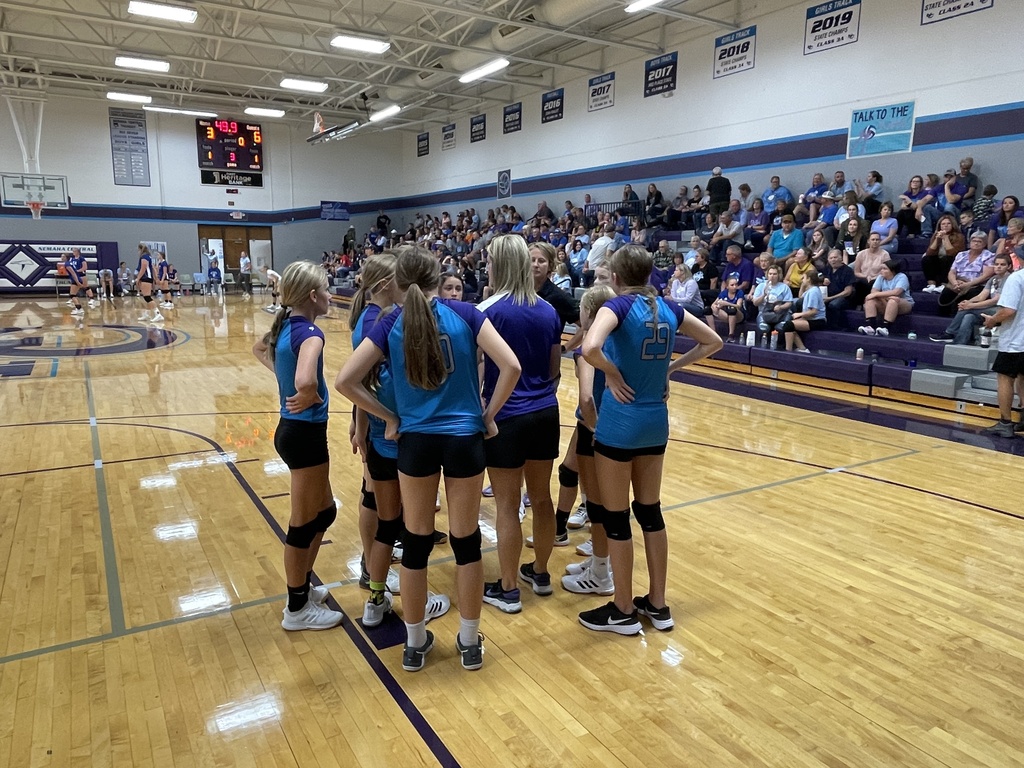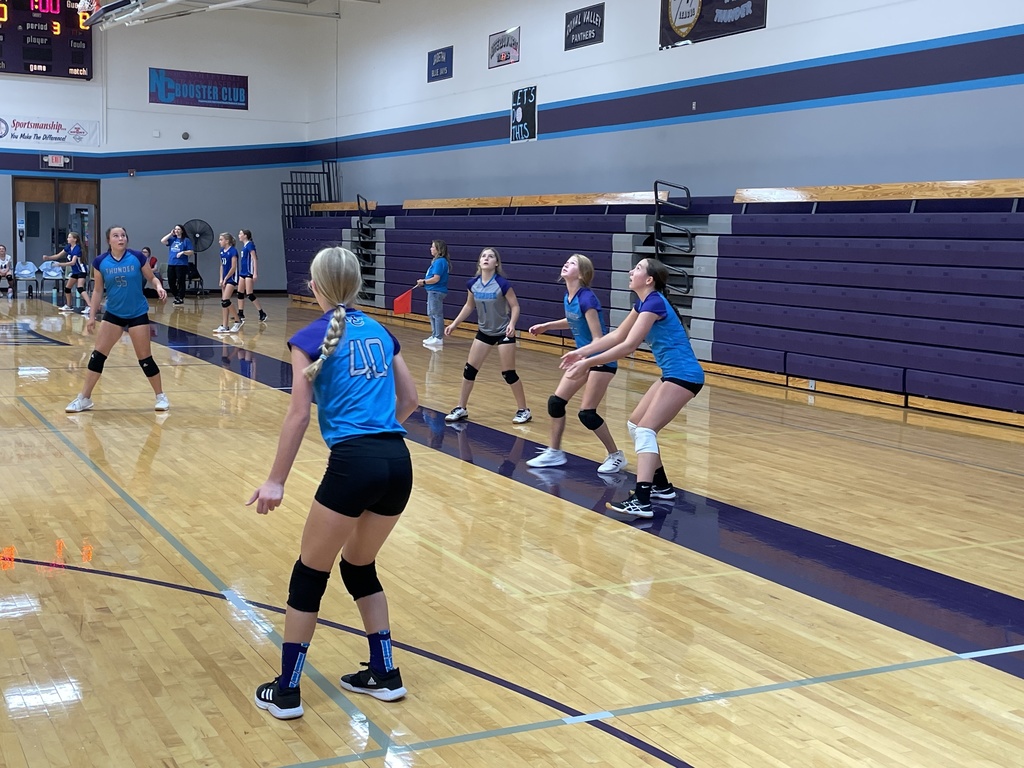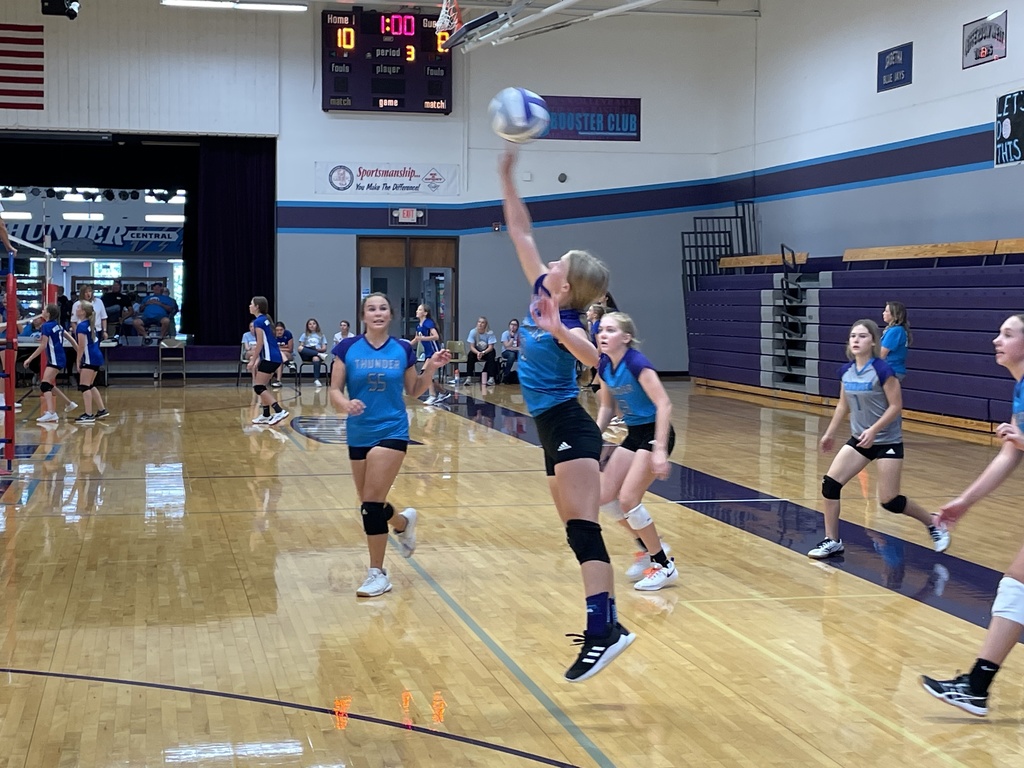 MS Cross Country @ Washington @ 4:00 pm, bus departs @ 1:55 pm. (note: reschedule date!)


MS Girls Basketball, MS Wrestling, & Cheer Pictures @ 11:00 am (note: time change)

4th & 7th Grade go to Havensville Living History Day

MS Thunder FB got back on the winning track this evening, taking a 42-20 victory at Hiawatha! Keep up the great work, boys! #Nemaha

MS VB visited Hiawatha this evening for matches against the Lady Red Hawks! 8A: 23-25, 20-25, 15-12 (1-2) 8B: 25-10, 23-25, 15-11 (2-1) 7A: 25-17, 25-18, 3-15 (2-1) 7B: 25-22, 25-14, 18-16 (3-0) Regular season finale is Monday in Seneca vs. Holton! #Nemaha

MS Volleyball @ Hiawatha @ 4:30 pm, MS Football @ Hiawatha @ 5:30 pm, buses depart @ 3:10 pm.

MS Cross Country @ NC @ 4:00 pm

Another night in the books for NCEMS VB! The girls welcomed Sabetha into "The Thunderdome" this evening… 8A: 10-25, 25-13, 15-9 8B: 25-21, 17-25, 4-15 7A: 25-11, 25-10, 15-0 7B: 25-11, 25-11, 8-15 7B vs Kickapoo: 25-10, 24-26, 15-7 Keep up the great work, girls! #Nemaha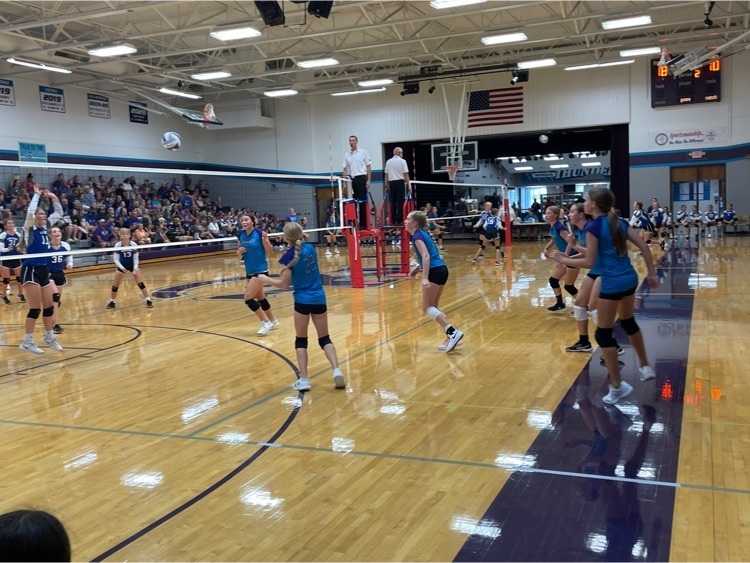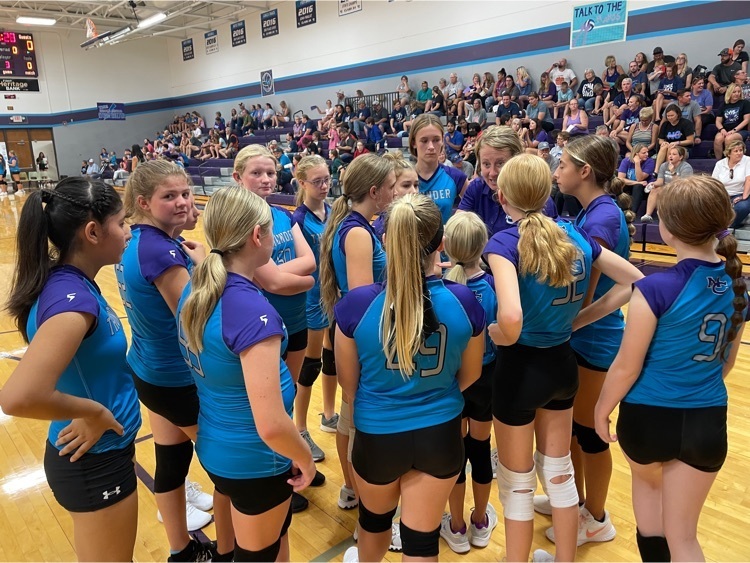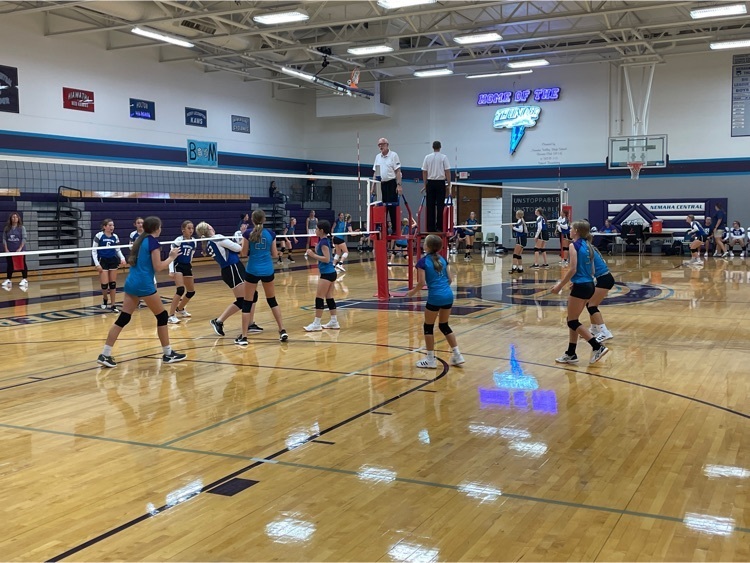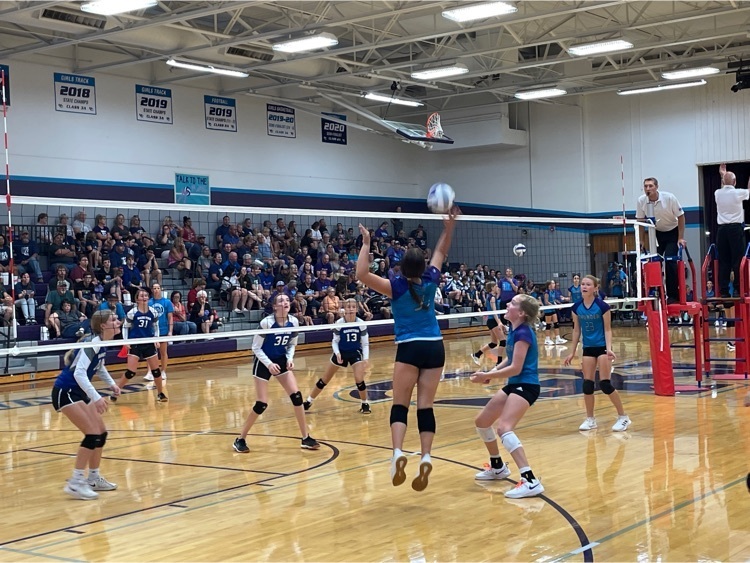 The middle school meet for today is canceled and will be rescheduled to Monday the 26th. 


MS Cross Country @ Washington @ 4:00 pm, bus departs @ 1:55 pm

No School, Teacher In-Service Day!

Thunder Patrons: T-Shirt orders for the FCCLA's "Pink Out Night" on October 7th are DUE TODAY! Please see the attached flyer for details & link below for ordering...
https://www.midwestinkco.com/nc-pinkout
#Nemaha #PinkOut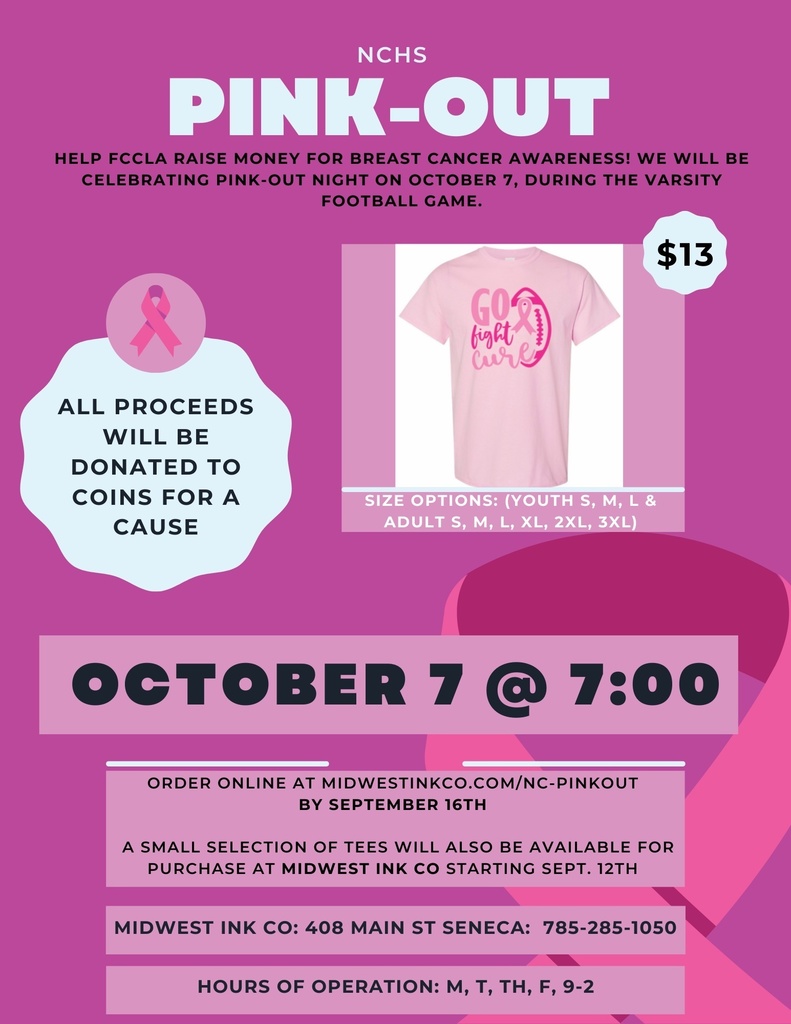 It's Homecoming Friday at NCHS! Thunder Football welcomes Perry Lecompton to Thunder Field for a Big 7 League tilt this evening... King & Queen coronation will take place at halftime! Good luck boys & GO THUNDER!!! #Nemaha Stream:
https://tinyurl.com/42ft42kj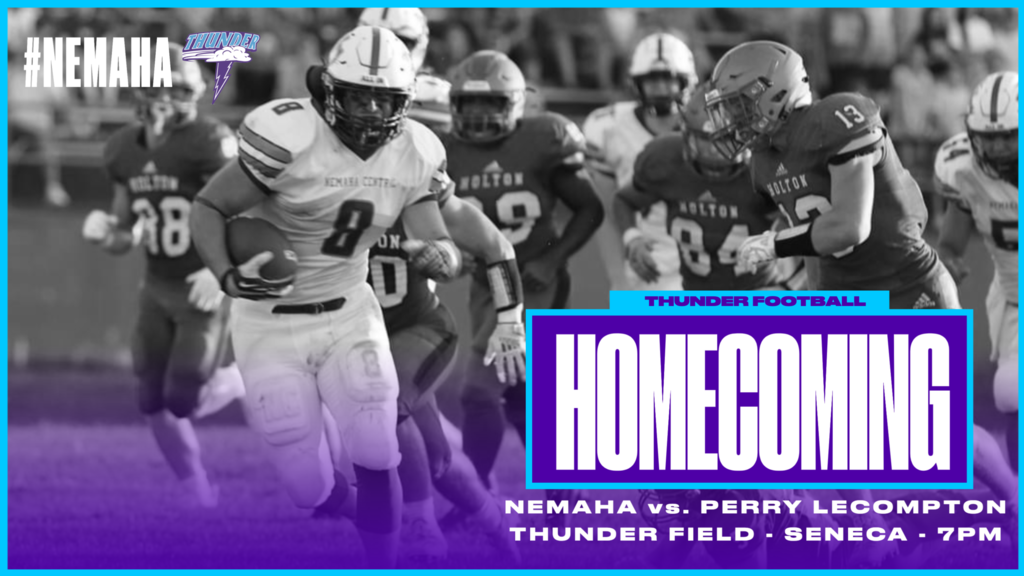 NCMS loses to the Tigers 24-14!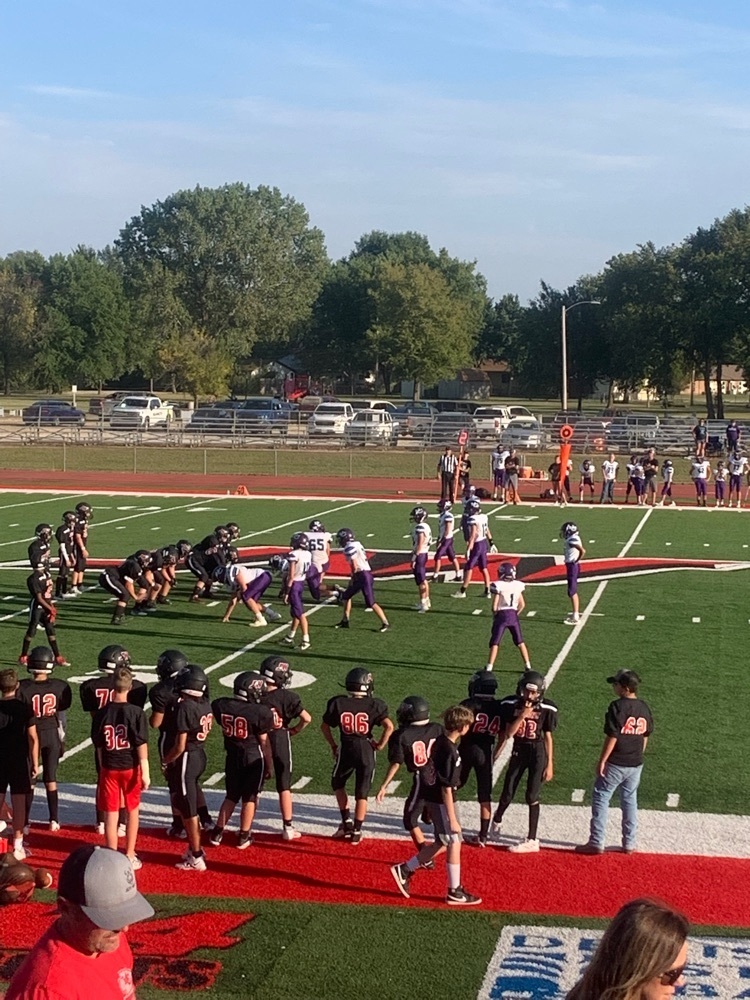 Volleyball Update from Jeff West: 7A wins the first 2, 3rd set underway! 8A loses first 2, 3rd set underway.