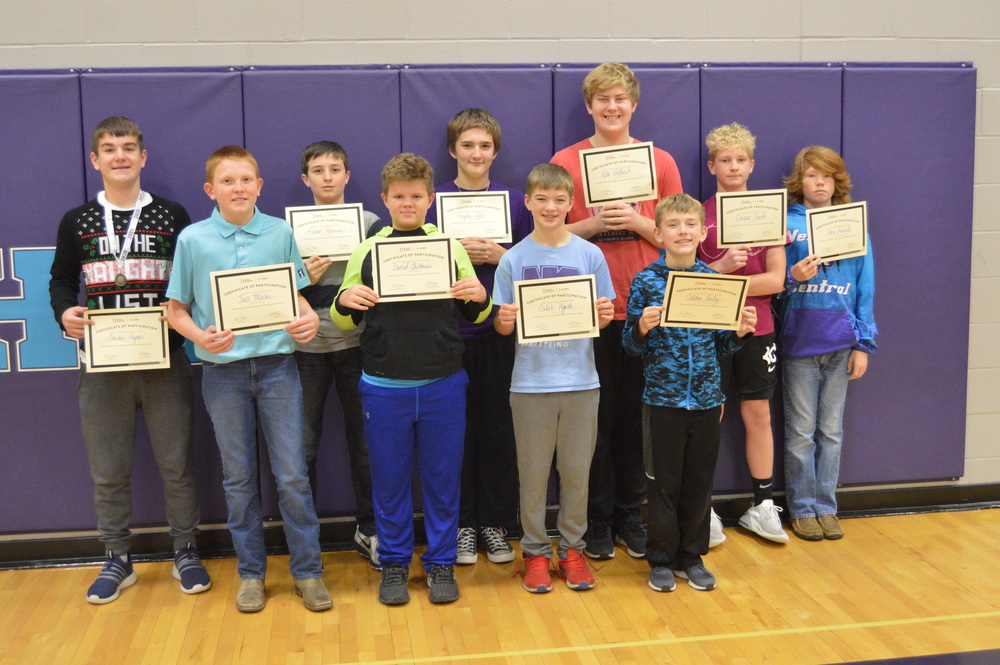 NCEMS Students Participate in Geography Bee
Reid McKee
Friday, December 20, 2019
The Nemaha Central Elementary and Middle School held the annual geography bee on Tuesday, December 17, in the middle school gym for the fifth through eighth grades. Prior to this event, each class had individual competitions in their classrooms. In order to be a participant, the student had to finish in the top two for their class, and then the next two top scores for all grades were also selected as wild cards for the competition. There were ten total contestants for the geography bee.
The fifth grade contestants at the geography bee were Caleb Hynek and Colton Corby. In the sixth grade, Jack Macke, Carter Hajek, and Daniel Childress were selected. For the seventh grade class, Kaden Peterson and Peyton Ross were the participants. Abe Hilbert, Cooper Scott, and John Langill were the eighth grade competitors.
At the geography bee, the contestants were asked a series of questions by the speaker Mrs. Nikki Honeyman. Once the student had incorrectly answered two of their questions, they were dismissed from the competition. The top two finishers this year were Carter Hajek and Jack Macke. Carter Hajek came out on top after 8 tie-breaker rounds and was the winner of the NCEMS geography bee.
Carter Hajek will now take a written test which will be compared to all the other winners in the state. The top one hundred scores will go on to compete in the State Geography Bee.
"It was really fun to be in the geography bee, and be in front of the school," said Daniel Childress.
"It was a really fun experience, and it makes me sad that I don't get to do it next year," said Abe Hilbert.
To see more pictures, click the link below.