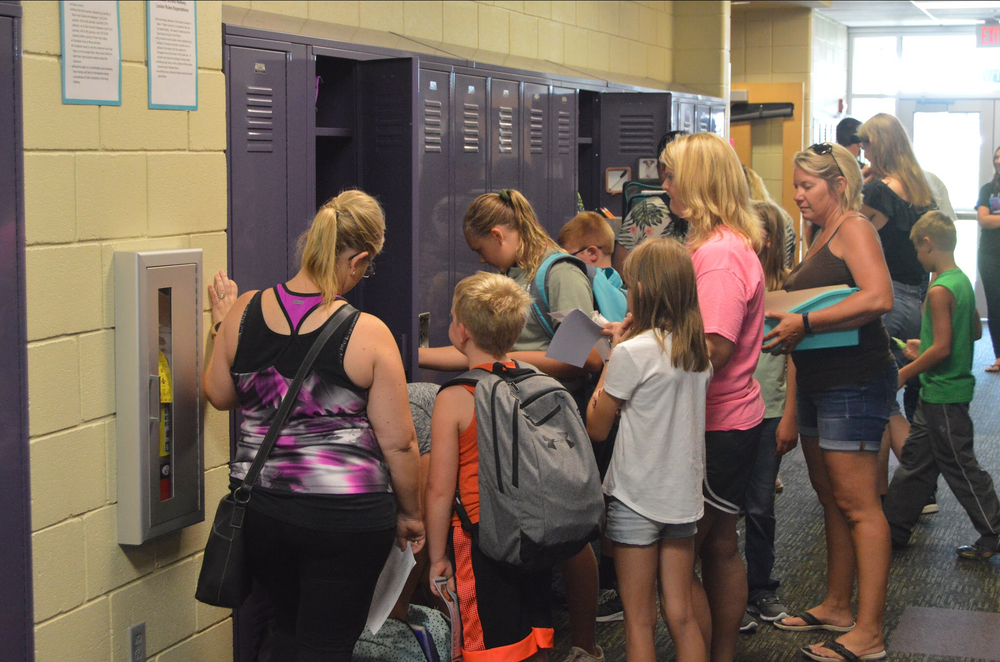 NCEMS Opens the Doors for the Tenth Year
Alyssa Frye
Thursday, September 05, 2019
Nemaha Central Elementary and Middle School welcomed students in the school for the start of the tenth year on Tuesday, August 13. Students were able to enter the school at the annual Open House to find their designated lockers, classrooms, and teachers. Open House is an event that happens every year, usually a couple of days before school starts that lasts a few hours.
At the Open House, students are given the chance to get accustomed to the school, their classes, lockers, and teachers. The event also gives students the chance to practice locker combinations and find where their classrooms are located. Open House is a wonderful way to get rid of the first day of school stress, by allowing students to see what the school looks like before-hand, and to drop off their school supplies.
NCEMS welcomes all students and parents to the 2019-2020 school year and hopes everyone's year is full of learning and good experiences! NCEMS also hopes that this year's students will share kindness and help keep the school looking great for everyone there.
Claire Wullschleger said, "I liked how our room looked, and I saw my new teacher."
Check out more Open House pictures at the link below:
https://www.facebook.com/pg/Ne...