EDIT MAIN
Koch & Company: Two scholarships @ $1000 (1 human medicine; 1 votech field)
SKF: Four scholarships @ $500 each
Alumni Association--multiple scholarships
Nemaha Central Education Foundation--multiple scholarships
Crestview Nursing & Residential Living Scholarship: One scholarship @ $500 (separate application)
DEADLINE: April 1
Applications are provided by your school counselor
Follow the instructions and be thorough
1 letter of recommendation (use form provided!); applies to ALL NC Foundation Scholarships
---
Scholarships Awarded through Nemaha Central Schools Education Foundation
On May 19, 2016, the Senior Awards Banquet was held at Nemaha Central High School. As part of the program, Nemaha Central Schools Education Foundation members Briana Evans and Darrel Kohlman and community member Jeff Conner, representing Koch & Company, awarded scholarships to fourteen graduates on behalf of the organization and its scholarship providers. The following nonrenewable scholarships were awarded:
Koch & Co.—Micah Meyer (human medicine), Madison Haverkamp (technical)
Crestview Nursing & Residential Living (healthcare profession)—Tyler Heinen, Theresa Koch
SKF—Randee Bontrager, Quincy Haverkamp, Jenna Macke, Erin Schmitz
NC Alumni—Hannah Stallbaumer, Katie Wassenberg
NC Foundation—Kyle Kramer, Dylan Steinlage, Gabriella Sudbeck, Neil Sudbeck
In order to receive the scholarships, students must complete an application, which includes information on activities, honors, and educational and career goals. A letter of recommendation from a non-teacher must accompany the application. A scholarship evaluation panel comprised of Foundation members then evaluates the applications to determine recipients.
The Nemaha Central Schools Education Foundation is organized as a not-for-profit, tax exempt 501c3, charitable endowment fund to be used to generate and support special projects, programs, and scholarships in the Nemaha Central Schools.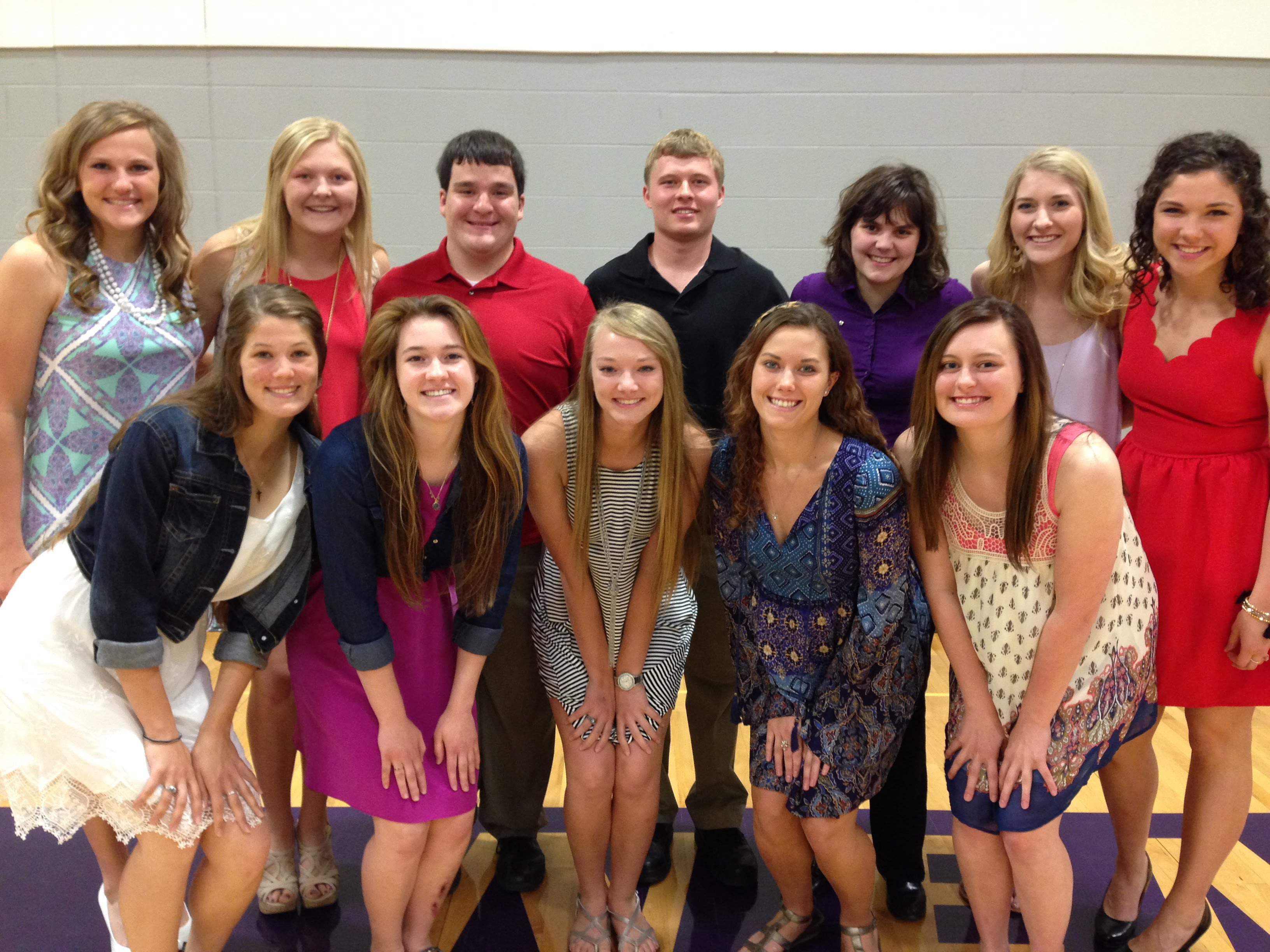 Those receiving scholarships through the Nemaha Central Schools Education Foundation include (Back, L-R): Jenna Macke, Randee Bontrager, Tyler Heinen, Dylan Steinlage, Gabriella Sudbeck, Madison Haverkamp, Hannah Stallbaumer; (Front, L-R): Theresa Koch, Micah Meyer, Erin Schmitz, Katie Wassenberg, Quincy Haverkamp.