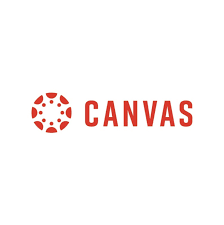 Canvas Learning Management System Info
Ben Scism
Wednesday, September 23, 2020
Intro to Canvas
Over the next several days you will be getting information about Canvas, our new learning management system (LMS). We are excited to begin using this new platform as a way to connect teachers, students, and parents. Watch your inbox and the Thunder App for more details throughout the week.
What is Canvas?
Canvas is the Learning Management System that NCHS students and teachers are going to start using daily. A learning management system (LMS), is a software-based platform that provides a framework and tools to facilitate learning both inside and outside of the school building.
Canvas bundles class materials, learning data, and more—while keeping everything simple, easy, and in one place. As a parent (observer), you will be able to keep track of what your students are doing in class and be able to see upcoming assignments, quizzes, and tests.
What is the difference between Canvas and PowerSchool? Why have them both?
Just to be clear. Canvas is not taking the place of PowerSchool. Official grades for NC will still be seen in PowerSchool. You may see some grades in Canvas, but Canvas will mainly be used to share information between students, parents, and teachers and give you a more in-depth look into what is going on in the classroom. Canvas functions similarly to Google Classroom, which some teachers used in the past. Canvas will provide us with a consistent platform for all teachers, students, and parents to use. Again, you will still look at PowerSchool to see official grades for each class.
Should I use the Canvas Parent App or the website?
There is a Canvas Parent App in the IOS App Store or the Google Play store
In the app, you will see a more basic layout and not see as much or as detailed information as the website.

If you are looking for a quick overview of assignments on a calendar, the app is ideal. However, if you want a more in-depth look into the class, the website works better for that.
How do I sign up for Canvas as an observer?
Go to https://usd115.instructure.com/login/canvas and click "Parent of a Canvas User" (Top Right)
You will be prompted to enter your name, an email address, password, and a student pairing code that your student should have emailed or texted you today (Wednesday between 1:00 and 1:45).

You cannot sign up without the pairing code so if you misplaced it, please ask your student or contact the office to get a new code.

You can also download the "Canvas Parent" app from the App Store or Google Play

You will be asked to find your school, search "usd115" and then it will ask you to sign up
Please make sure to reach out to bscism@usd115.org of dkramer@usd115.org if you have questions.