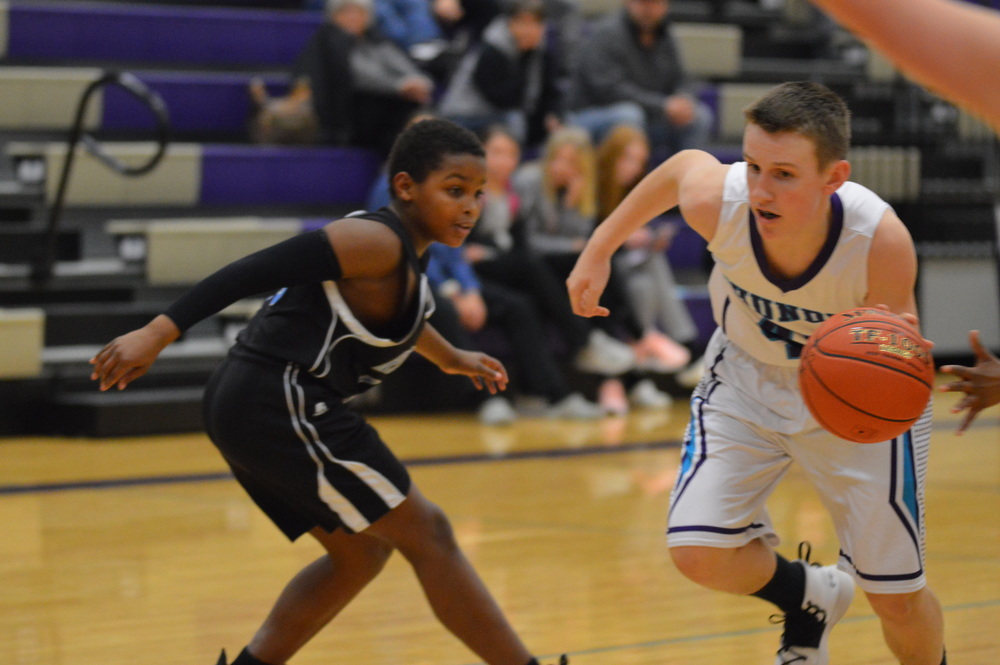 NCMS Boys Thunder Faces the Riverside Cyclones
Wyatt Nocks
Thursday, February 06, 2020
The Nemaha Central Middle School boys basketball team matched up with Riverside on Monday, January 27. The Thunder teams were ready to battle the Cyclones and hopefully come away with a couple of victories.. Only the seventh and eighth grade A-teams played against Riverside that night, and both games took place in the NCEMS gymnasium.
At the beginning of the eighth grade game, the Thunder team was ready to play. By the end of the first quarter the score was 13-9, with the Thunder team in the lead. By halftime, the Thunder had added 10 points to their score, while Riverside only scored 1, giving the Thunder a 23-10 lead.
In the next half, the Thunder team increased their score to 38, while the Cyclones only had 14. The Thunder was absolutely destroying the Cyclones. When the game ended, the score was 48-16, an exquisite win for the Thunder team.
"We played very well together and it was a very fun game," said Miles Carpenter.
The seventh grade A-team's game did not start that well. Riverside had scored 7 points and the Thunder had only scored 2 points in the opening quarter. In the second quarter, the Thunder had made up for the previous quarter, scoring 12 points and only allowing Riverside 8. The Thunder team was still trailing at the half, 14-15.
During the third quarter, the Thunder team outscored the Cyclones to gain the lead 24-21. The last quarter was a very close quarter as the lead changed several times. The Thunder team had scored 9 points and Riverside scored 10 points. In the end, the seventh grade A-team had won their first game, 33-31.
Kaden Peterson said, "The game went well. As a team, we did a lot of things well together and we did a lot of things wrong. But in the end, it felt good to get our first win."
The Thunder played hard against Riverside and their effort paid off. The Thunder boys are looking forward to their next game of the season.
Click on the link below for more NC VS. Riverside photos:
https://www.facebook.com/pg/Nemaha-Central-Elementary-Middle-School-104388706286859/photos/?tab=album&album_id=2826659980726371