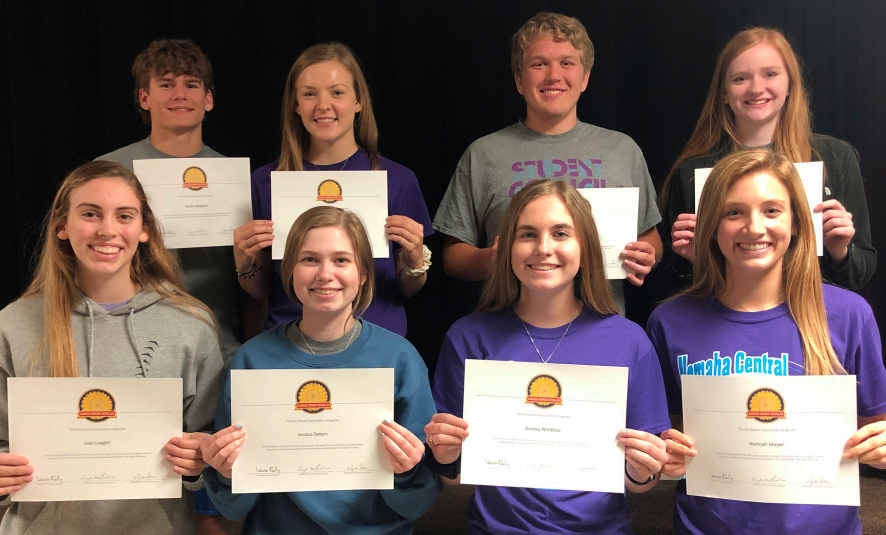 KANSAS HONORS SCHOLARS
Deb Kramer
Tuesday, September 24, 2019
The Kansas Honor Scholars Program has been a KU tradition since 1971. It is designed to promote academic excellence in secondary education, to reward high school seniors for their hard work and dedication, and to support our Kansas communities. Only the top ten percent of high school graduating classes are acknowledged as Kansas Honor Scholars. Nemaha Central High School is represented by these eight individuals.
Bottom row, left to right: Lexi Lueger, Jessica Deters, Ainsley Nordhus, and Hannah Meyer.
Top row left to right: Austin Ahlquist, Emma Elder, Hunter Steinlage, and Michelle Olberding.